Helping managers become better leaders
We believe our people are our most critical asset. Providing managers with continuous learning opportunities is essential to developing best-in-class teams and preparing our future leaders.

Leadership Edge is JPMorgan Chase's management and leadership development initiative. It's a differentiating experience, designed to foster great leaders and strengthen our leadership culture at all levels of management across businesses and functions.
What we offer
Utilizing the most current and proven approaches to personalized, interactive learning that goes beyond the classroom, the program underscores the firm's values, delivering useful, tactical experiences that help managers become better leaders through a proprietary curriculum.
These multi-day programs are focused on building and enhancing critical skills and capabilities to increase effectiveness in the role day-to-day, as well as expanding networks and connections across the organization.
---
Leadership Edge offers nine core programs for managers and leaders at several key transition points — from joining the firm as a new-hire manager to becoming a first-time manager of others to managing large global teams through layers of management.
---
Program perspectives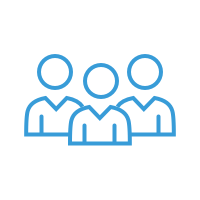 25,000
leaders approximately participated since 2015

Did you know?

We have a state-of-the art training center in New York and have expanded our suite of programs to meet business demands in all regions.
Our vision is to provide a program that helps managers be the best they can be for their teams. It's about empowering them to achieve success in all aspects of their work and careers.
Inger Buus, Head of Leadership Development
How to apply
Please note, only locations where this program is currently open will be displayed. If you're not able to find your desired location, please follow us on Facebook or Linkedin for program application updates.