Matt Mitro, Head of Campus Recruiting
July 2019

---
Dear Students,
I hope you're enjoying your summer and getting some well-deserved R&R. Whether you're spending this summer completing an internship, working as a camp counselor, or taking summer courses, I encourage you to go all in and maximize the opportunity.
Below are a few developments at our firm since I last updated you on our recruiting season.
• We spent this spring getting to know students across many colleges and universities by hosting events such as Winning Women, Sophomore Edge, and regional diversity summits – all with the goal of preparing you for our recruitment season. If you missed us, please tune in to our virtual events through Online Academy.
• We were just ranked the #2 employer of choice among business school students and the top ranked bank among Computer Science majors in the U.S. (Source: Universum Global)
• Between June and July, we welcomed thousands of interns to our offices around the world.
• For the first time, we offered a three-part learning series entitled Your Financial Journey to all our US interns – one more way JPMorgan Chase helps students get financially fit and achieve their goals.
• More than 3,000 technology students participated in our 25 hackathons – over half of which were diversity-focused. Students built tech solutions for nonprofits that focus on things like disaster relief and recovery. Upcoming in the fall, Code For Good will provide students the opportunity to collaborate with other coders to develop innovative technology solutions for nonprofit organizations.
Many of you have already started applying for 2020 internships. You may remember our point of view: Companies making early offers and enforcing deadlines puts too much pressure on students when they should be studying and exploring their career options. An independent research organization (Ivy Research Council) confirmed this view and showed the impact on underrepresented students in particular.
Not every company follows our approach so we've been fielding questions from lots of students who already have offers and are feeling the pressure to decide before they're ready.
Below are our thoughts for consideration based on your most common questions.
We hope you find this helpful. To keep up with how we think about careers, please follow us on Facebook, LinkedIn, Twitter and Instagram, and join our talent network.
Sincerely,
Matt Mitro
Head of Campus Recruiting, JPMorgan Chase & Co.
Frequently Asked Questions

Q: Is it OK to ask an employer for an extension to decide on an offer?
A: Most schools have set specific dates for when employers can extend offers so you should be able to reference your school's policy to request an extension; it may even make sense to involve your career services. If you already have an offer now, it may be reasonable to ask an employer to allow you time to at least go through the fall recruiting process before accepting it.
Q: I received an offer with an exploding deadline that really feels too short. How should I handle it?
A: According to the Ivy Research Council, 47% of students who had exploding offers had fewer than two weeks to accept the offer. While companies should expect you to make a timely decision, we think that is far more reasonable during the traditional fall recruiting season when you can consider all your options. If an employer is enforcing a deadline that makes you uncomfortable, consider whether that company's culture is truly a fit for you.
Q: Should I wait for the JPMorgan Chase recruiting process?
A: If you already have an offer from a company in our industry, remember that it means you're probably an outstanding candidate! We're currently accepting all 2020 internship applicants and do not plan to ask you about your recruiting involvement with other firms. Our interviews will start in August and we will extend offers on a rolling basis beginning in August as well – but we surely won't be done until much later.
Q: Will it look bad if I renege on an offer?
A: This is a tough one. For the employer you are disappointing, the answer is likely "yes". They have invested time and effort in recruiting you. This reinforces why you might consider utilizing the advice above before accepting. In the end, balance what is right for you and your experience in the recruiting process across possibly multiple companies – including the one where you're now feeling regret.
News & Stories
Watch CNBC's full interview with JPMorgan Chase CEO Jamie Dimon at Davos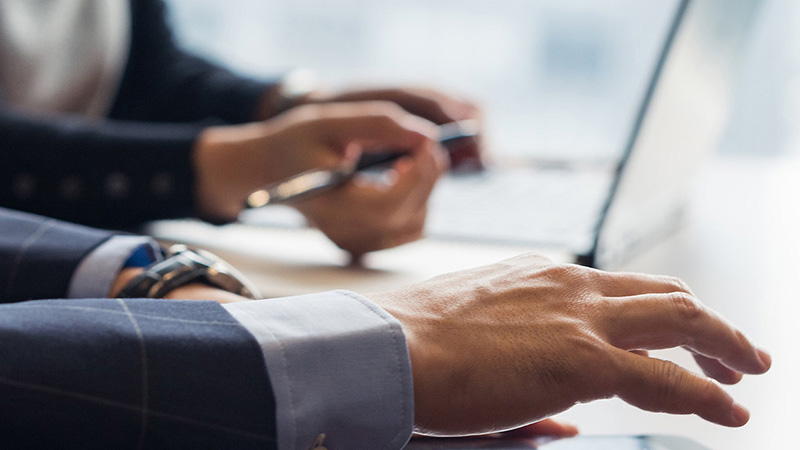 Watch CNBC's full interview with JPMorgan Chase CEO Jamie Dimon at Davos
JPMorgan Chase & Co. CEO and Chairman, Jamie Dimon sits down with CNBC at #WEF19 to give his take on the global economy.

The World's Most Admired Companies for 2019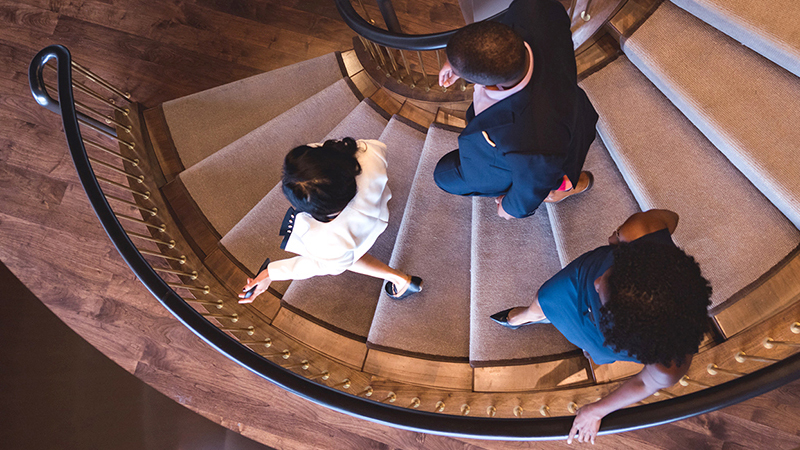 The World's Most Admired Companies for 2019
The success of our employees, clients and communities we serve is our number one priority. We're honored to be on Fortune's list of the World's Most Admired Companies.

A guide to gaining confidence
A guide to gaining confidence
4 tips to make the most of your career, from our Head of Women on the Move.