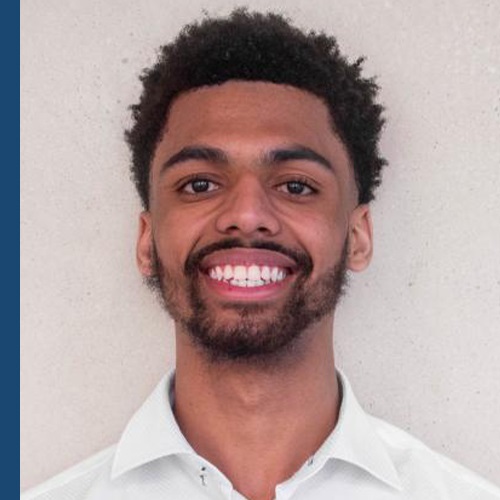 Work location: San Francisco, California, USA
Major: Business Administration, Economics and Information Systems minor
University: The University of North Carolina at Chapel Hill
Favorite breakfast food: Pancakes
Top travel destination: Playa del Carmen, Mexico
Languages spoken: English and a fair amount of German (and currently trying to learn Japanese!)
Favorite ice cream flavor: Coconut Crème Pie
Favorite book: Meditations by Marcus Aurelius
Favorite hobby: Watching movies with friends
Job in a nutshell: The FinTech Strategy team works on improving corporate banking offerings by means of partnership, strategic investment, and/or acquisition of fintechs
Josh Smith
---
Fintech Strategy Senior Associate, Commercial Bank
Josh Smith likes to make the most of both nature and technology. In San Francisco, where he lives, Josh uses his smartphone to enhance his plans. "I like to be outdoors, but only where the Wi-Fi still works," he explains. "I don't typically go hiking or camping, but I really enjoy going on walks in a park, to an art museum, or so on."
His imagination and creativity lead him to consider new paths. "I go in with an open mind and see what catches my eye," Smith says. "Then I ask myself, 'I wonder why that caught my eye?' or 'what, out of all the things I end up liking over time, do they all have in common?"
Smith brings his passion for the intersection of life and technology to his work at JPMorgan Chase. As a Senior Associate on the FinTech Partnerships Strategy team, he looks to improve the bank's products through partnerships, strategic investments, and acquisition of fintech companies.
Describe the path you took to get to JPMorgan Chase? What brought you to the role you're in now?
I completed the Chase Leadership Development Program (CLDP). CLDP is a two-year program focused on developing a comprehensive business acumen by experiencing multifaceted, high-impact projects and initiatives across the firm. It is comprised of three 8-month rotations. Instead of exploring just one role, I was able rotate through various lines of business to see what I liked. I truly valued the opportunity to be able to explore multiple, distinct roles before committing to a permanent placement.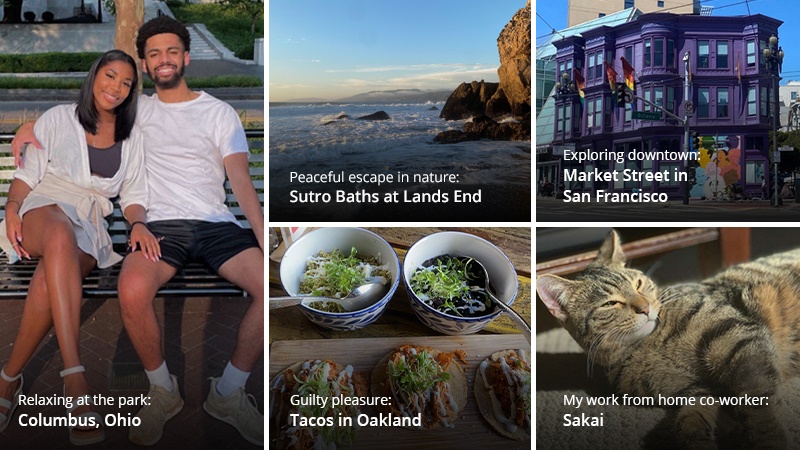 How would you describe the culture you've felt since you joined JPMorgan Chase?
It is very welcoming. When I joined my current team, everyone reached out to welcome me before my official start date. Now that I'm on the team, there have been lots of intros and statements like, "Tell us about yourself," not just "Tell us what you do."
Additionally, there are a lot of employee resource groups here. If you find yourself belonging to a community that might be typically underrepresented, there are spaces for that. And if not, you can create one.

Is there anything that surprises you about the social environment at JPMorgan Chase?
We have a diverse team, and we all come from very different backgrounds. I feel like JPMorgan Chase is fairly diverse given its international presence, it is a global brand. There are people from all over the world–different cities, different backgrounds. But as far as inclusion goes–since diversity and inclusion are similar, but they're not exactly the same–I feel JPMorgan Chase does a good job of trying to remain inclusive, whether through seminars, web talks, or the employee resource groups. They are putting their best foot forward into reaching out to people and making sure that employees feel included.
What do you think would surprise people about growth opportunities at JPMorgan Chase?
It is nice to have stability, but I appreciate the various opportunities at JPMorgan Chase. Roles are dynamic–you can build out your own work, your own space, and your own career. I've seen a lot of my colleagues switch teams internally, get promoted, and move around. I definitely feel like the opportunity is there for the taking.
What set JPMorgan Chase apart from other companies?
JPMorgan Chase differs from other companies in many ways, but most notably for their brand as the biggest bank and innovative approach in leading the industry. As part of my role on the fintech team, I've seen some really cool things happening in this space, and I expect more in the near future.