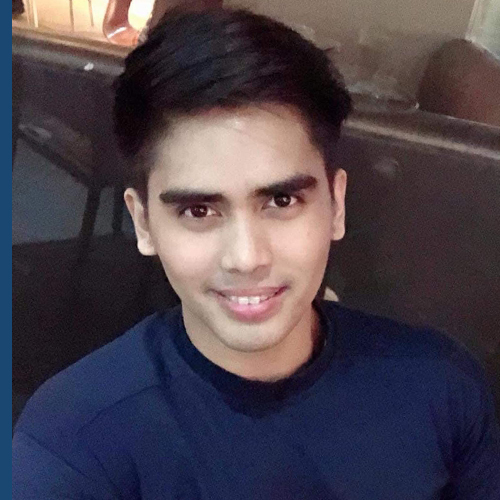 Work location: Taguig, Philippines
Major: Marketing management
University: Southville International School and College
Favorite breakfast food: Bacon with egg and rice
Top travel destination: Egypt, Japan and Korea
Languages spoken: English and Filipino
Favorite ice cream flavor: Mango with Cheese
Favorite coffee beverage: Iced white mocha
Favorite hobby: Playing sports and watching movies
Job in a nutshell: I review documents submitted by Corporate clients to the bank such as Financial Statements, Federal Tax Returns, and Cash flow statements
Ryan Richard Manalo
---
Credit Support Specialist, Commercial Banking
Years ago, Ryan Manalo used to walk by the JPMorgan Chase building in Taguig, Manila, and thought about offering up his resume. But he had another job, at a different bank, and, well, you know how it is.
Still, the thought kept nagging at him, that maybe one of these days, he should apply. One of those days, he finally did. To his surprise, he was recruited for a position higher than what he originally applied for.
As it turns out, with the pandemic, Ryan only worked in the office for 5 months before the pandemic hit and was asked to work from home. Still, working at home with his four dogs, he has plenty of company. And, while sharing a workspace with four canine companions might seem like a noisy, harried environment, Ryan says that it's actually pretty calm. The secret? "You train them when they're young – and always have treats."
What business do you work in and how would you explain your job to someone who doesn't know anything about finance?
I work under the corporate loans department. My team basically reviews corporate clients' documents, such as their financial statements, tax returns and cash flow statements, to ensure that all relevant documents are complete before submitting them for further processing.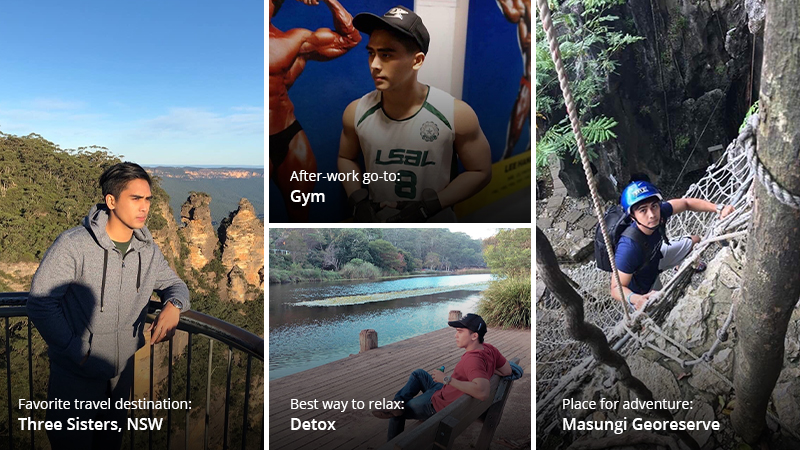 When you came to work at JPMorgan Chase, what was your first impression?
Really, I was amazed by the offices. They were exceedingly nicer and better than where I was working before. It was cleaner, the stations were nicer. In terms of the culture, it was pretty much the same, but it was definitely a better working environment.

What is your favorite thing about interacting with your managers, co-workers or team?
What I really appreciate is how everyone is so helpful. Each time we encounter a new problem, we gather together and brainstorm. You'll never feel like you're on your own if you run into an obstacle.
What was the moment you knew you'd made the right decision to work at JPMorgan Chase?
I came here shortly before the start of the pandemic, and I'd say that's when I knew I made the right decision. I was in awe of their contingency plan, and the preparedness was really awesome and admirable. They let us work from home and provided us with the right tools right away. Working at other companies, my friends had a harder time, and many had to go back to their offices even when if it wasn't safe. JPMorgan Chase really values the safety of its employees.
What do you think would surprise people about working at JPMorgan Chase?
For me, it was the events that transpired during this pandemic. I was surprised that the computers, laptops and monitors JPMorgan Chase provided as part of their contingency plan are ours to keep even after we will be asked to return to site. They gave them to us for free with no extra charge. That really made an impression on me.
What is one challenge you faced at work that really helped you grow?
What I really appreciate is the continuous support from my manager. Any time I've ran into a challenging roadblock, I have made it a point to ask her for advice, and then she conducts a coaching session to show me how to address these roadblocks and even gives me helpful tips for when I encounter a similar scenario in the future.
If you could talk to your younger self about their job search— and, especially, about going to work at JPMorgan Chase—what advice would you give?
Go for it, you know? Especially go for a company that has a pristine reputation and has a shiny building. If you feel like your current job is no longer challenging and provides the necessary environment for you to grow and better yourself, then it is time to move on and look for a different opportunity elsewhere. As you are looking through job openings and find something that you are drawn to, trust your instincts and just try to apply for it. When I apply for a job that I am drawn to, I would just follow my intuition and do my best in the interviews. I would show my passion and interest for the job as well as my willingness to learn and take on new processes. Applying to JPMorgan Chase has been the right thing to do.