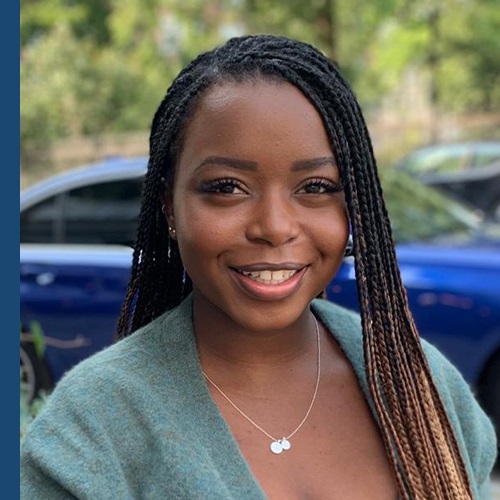 Work location: London, UK
Major: Biomedical Science
University: Aston University
Favorite breakfast food: Cinnamon and raisin bagels
Top travel destination: Thailand
Favorite ice cream flavor: Ben & Jerry's Cookie Dough
Favorite coffee beverage: Dirty Chai
Favorite book: Stolen Focus by Johann Hari
Favorite hobby: Yoga, rock climbing, traveling and quality time with friends & family
Job in a nutshell: I'm a full stack developer working in Global Technology as part of the Data Centre Services DevOps team. I develop and support the firm's Data Centre infrastructure management tool. This includes upgrading the current technical stack whilst maintaining and coding new features for this application and its associated microservices
Favorite tech resources: Bloomberg, BBC Tech News, Podcasts (Ted Talks Tech, FT Tech Tonic, Techish, Darknet Diaries)
Favorite piece of tech: My phone (I use it for everything and it allows me to do so much!)
Skills for tech role: Critical thinking, problem solving, fail-fast mentality, agile approach, analytical and communication skills
Tamika Kalule
---
Software Engineer, Data Centre Services
It's difficult when you discover that the career you dreamed of—and spent years training for—isn't for you. That's what happened to Tamika Kalule: After majoring in biomedical science, spending a year on a practicum, and working at London's St. Mary's Hospital, she realized that the biomedical field wasn't for her.
But when she took an eHealth course at the University of Copenhagen, things looked up. The class—particularly its tech component—felt compelling. "I spoke to one of my lecturers and asked 'How could I get more involved in this field?'" Tamika recalls. "They said, 'Well, you already have your degree and health knowledge, I would suggest you get some tech experience.'"
"That seemed quite daunting to someone who's never written a line of code, or didn't really know much about what coding is!" she says. Still, she persevered and found a place for herself in tech. Five years later, she's a full-stack developer at JPMorgan Chase.
How did you go from being in the biomedical sciences world to being a technologist?
When I was trying to decide whether I could go back to school to study computer science, I spoke to a friend of mine who had recently completed a course with a recruitment company that gives employees tech training, with a two-year work contract. I applied and got into the Java program— a three month intensive course—and then got a job as a developer.
As my contract was coming to an end, instead of renewing it, I went to a JPMorgan Chase networking event, where I started telling my former manager about what I had been doing. He told me about what JPMorgan Chase was doing and the exciting technology that they were working with.
If you want to be more involved in coding, you usually have to go to work in a tech company itself or a small start-up. Typically, working in an established company, there's often a lot of bureaucracy keeping you away from new tech. JPMorgan Chase seemed to be an exception, a place where you could get close to new technology. It seemed really exciting.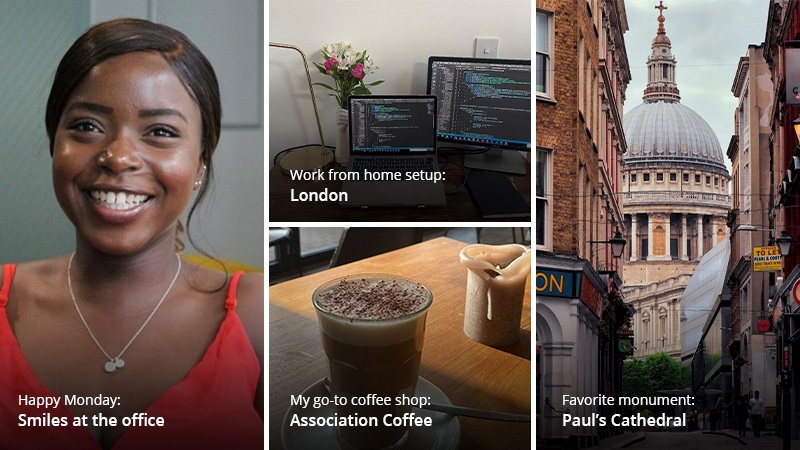 What made you choose JPMorgan Chase?
They hire the best of the best, and being able to learn from experienced people and getting to work with cutting edge technology were key drivers in my decision.
I went to some of the others banks, but going to the JPMorgan Chase recruitment event just felt at home. I felt like, "Oh, I found my tribe, I found my people."
The bank seemed to have a really good culture. Everybody I spoke to seemed so keen, so engaged, and so excited about what they were doing. When I would ask people how long they've been in the company, I'd hear "10 years," "20 years," "30 years." I had come from an environment where people were mainly contractors who stay for two years and then go somewhere else. So the fact that people decided to make roots here, I was like, "They're staying for a reason, and I wanna know what that is, and I wanna be as happy as they seem to be."
And I think I am—actually, no, I know I am.
What might people find surprising about working at JPMorgan Chase?
When people are like, "Oh, you work at JPMorgan Chase?" they have this perception of client facing bankers in suits. I'm in Global Technology Infrastructure, which has a slightly different culture; it feels more like a tech company that just so happens to sit within a bank. Actually, it's closer to what it would be to work at a tech company, or anything like that—more business casual, less stuffy, open to new tech, and quite agile in the way they do things.
If you were talking to a younger version of yourself, what work advice would you have?
I would say that you spend a lot of time at work, so it's important to find a place where you can grow, learn, and continue to be challenged. At the moment, there's more roles available than there is tech talent, so you may seem like a hot commodity. But look at more than just the paycheck—look at where they actually care about you both personally and professionally.