Play an integral role
Corporate Banking team helps manage relationships with some of the firm's largest clients and work closely with other divisions across the firm to deliver the best solutions to meet client's needs both locally and across borders.

Learn more about our Corporate and Investment Banking business here.
Click below to see opportunities.
Valuable relationships
Your work will impact our clients' decisions and contribute to the firm's growth.
Global partnerships
We help more than 350 major public-sector entities in 136 countries manage their financial affairs.
Key mentorships
In addition to formal training, you will have the opportunity to work with and learn from senior bankers.
Hear from our people
At JPMorgan Chase, our people are our greatest assets and their creativity, thinking, and diverse backgrounds are what drive our firm's success. Read about our employee's unique stories and motivations in joining us and what they've experienced personally at the firm.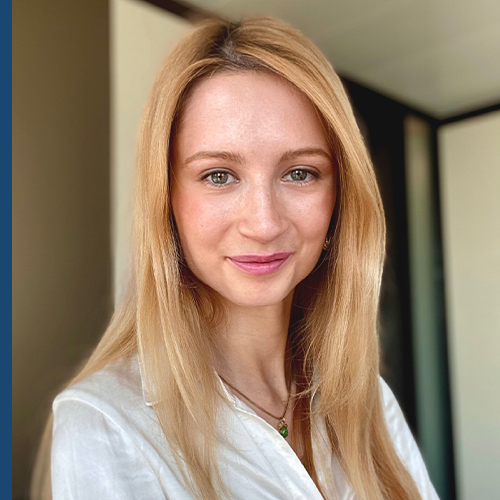 Ines Jimenez
Corporate Sales
Corporate & Investment Banking
Who we are
The Corporate Banking team is the primary point of contact for large corporations, major financial institutions and public-sector organizations. We provide banking advice and solutions, while building relationships with clients across the firm.
What you can do
Members of the Corporate Banking division work in our headquarters and in locations around the world on teams organized according to three key client segments.
Help multinationals and large local corporations improve their day-to-day financial operations and make strategic decisions. Professionals working in this segment specialize in such areas as cash management, syndicated loans, foreign exchange, commodities and risk management. These teams work with Investment Banking counterparts to provide clients with strategic advice and help raise investment capital.
---
Connect the world's largest and most successful financial institutions with a suite of wholesale banking products, including treasury and securities services, as well as asset and wealth management products. This group also works with its Investment Banking colleagues.
---
Advise public entities on key areas, such as managing national financial assets, raising capital and setting up sovereign wealth funds. Professionals in this segment have a strong understanding of how global financial conditions, economic policy and regulations affect their clients' needs.
---
Opportunities in Corporate Banking
Where we work
Explore our featured locations around the world.