News & Updates
Welcome to the Tech Digital Hub! Here you'll find updates & reminders, news & stories, and other important recruiter information. Check back frequently for important reminders, updates and action items.
Full-Time Action Items
Congratulations on accepting your offer to join us in 2022! Continue to check back for reminders and action items posted here and sent to you via email.
Key Dates

Item(s)

June 2022

Complete all Onboarding action items before joining in July. If you have any onboarding issues please call the Onboarding hotline at 877-576-2427 available Mon-Fri, 8AM-6PM ET.

June 17, 2022

Look out for the Know Your Joining Logistics email which will provide you with more information about all the actions you need to take in preparation for your first day.

If you will need to travel to attend Induction Training, this email will contain instructions on how to book flights/rail. Do not make reservations outside of this process.
Complete the Personal Contact Information Survey linked in this communication to indicate if you would like to share your contact information with the rest of your 2022 SEP class.

June 21, 2022

Attend the Know Your Joining Logistics Information Session hosted by the SEP Program Management team to walk you through the steps you need to take before you join in July and answer any questions you may have.

June 23, 2022

Attend the Travel Booking Q&A Session hosted by the SEP Program Management team for instructions on booking your travel to Induction Training and answers to any questions you may have. Please note if your office location is NY Metro (Brooklyn, Jersey City, Manhattan), Columbus, or Plano you will not receive an invitation to this session.

By July 1st

Your manager will contact you by July 1st to discuss your team's hybrid work schedule, make arrangements to meet on your first day, and answer any questions you may have about your role. If you don't hear from your manager by July 1st, utilize your manager's email address as provided to you in the Know Your Manager and Role email to request a meeting or schedule a phone call. Should you have difficulty getting in contact with your manager, email software.engineer.program.americas@jpmchase.com.

July 18, 2022

Your First Day at JPMC

Please make plans to be living within commuting distance of your office location by July 18th.

July 19 – July 29, 2022

Attend welcome activities hosted by your Tech Center and SEP Committees. Get to know your manager, team and project you will be working on. Complete all mandatory "New Hire" trainings.

July 31, 2022

If applicable, travel to your Induction Training location and check-in to your hotel.

August 1 – 12, 2022

SEP Induction Training is a 2-week training experience where you will be able to interact with your SEP class and learn about JPMC software engineering practices through instructional modules, games, speakers and a week-long team project.

You will attend Induction Training in person in the following locations:

If your Work Location is…

…then your SEP Induction Training Location is…

NY Metro, Delaware, or Tampa…

…Jersey City

Columbus or Chicago…

…Columbus

Houston, Plano, Palo Alto, or Seattle…

…Plano


Please do not make any reservations on your own.

August 13, 2022

If applicable, return to your "work home" location after the conclusion of Induction Training.

August 15, 2022

Start work with your team. You will follow your team's hybrid work schedule, which will be communicated to you by your manager.
JPMC Work-from-Home (WFH) Technology Reimbursement Policy
JPMC has a reimbursement policy for employees requiring tech equipment to work remotely.
You can be reimbursed for WFH technology equipment purchases up to $1,100. Any excess amount above $1,100.00 will NOT be reimbursed.
You may begin to purchase your technology equipment NO EARLIER than June 19th and submit itemized receipts for reimbursement upon the start of your full-time employment. We will share instructions on how to do this.
Eligible Technology Purchases:
Employees may purchase one (1) of each of the following items:

Laptop/desktop
Headset
Mouse
Keyboard
Webcam

Employees may purchase two (2) of each of the following items:

Monitor(s)
Surge protectors
Cables and required adapters for connectivity
The following items ARE NOT reimbursable unless legally required for an employee's role:

Phones and phone stands
All tablets (including iPads)
Vari-desks
Ring lights
Printers
Security/anti-virus subscriptions and software
Extended warranty or insurance package
Any other technology equipment not listed as reimbursable, unless required for your job and required to be reimbursed in accordance with local laws.
Technology Minimum Specifications
Employees are expected to purchase equipment with the minimum required specifications in order to properly connect and work from home. The Global Technology team recommends minimum specifications as follows:
Core Laptop/Computer: Windows Laptop, ChromeBook or Mac; Processor Minimum: Dual-core 2Ghz or Higher (Intel i5 or AMD Ryzen5); RAM Minimum: 8GB or Higher • Dual-Monitor Capable
Core Display: 2 x 24" External Monitors (incremental to built-in laptop display); 1920x1080 – 2560x1440 resolution
Intern Action Items
Welcome 2022 SEP Interns! Thank you for spending your summer with JPMorgan Chase! Best wishes for a successful summer internship.
Please reach out to your Recruiter with any questions.
Explore life as a JPMC software engineer with this free & self-paced virtual experience. To learn more and register, visit Forage.
Our Tech Lines of Business
Learn more about what we do within our different lines of business.
Engineer Spotlight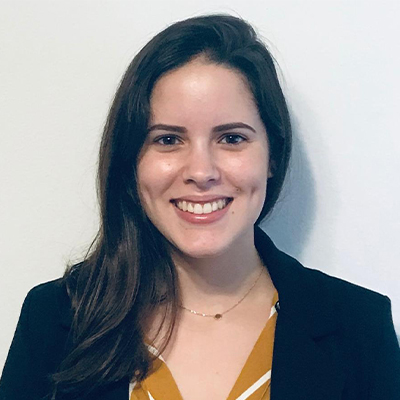 Amanda Gonzalez
Tampa Tech Center
"Get to know one of us! Meet Amanda Gonzalez"
I attended the GMiS conference in October of 2019 and secured a JPMC internship for the summer of 2020.
I graduated from the University of Florida in December of 2020 with a BS in Computer Science.
I started working full-time with JPMC in February of 2021.
---
I work with the regulatory team in CIB developing microservices to ingest and provision data to various regulators.
---
Don't be afraid to ask questions! Asking questions will allow for a deeper understanding of the business logic and further your development from early on.
Be transparent and communicate effectively. This will enable leadership to identify your strengths and guide you towards resources that will benefit your career.
---
Full-Time and Intern Role Placement and Matching Process
Questions about your placement?
Reference our Full-Time Role Placement Process and Intern Role Placement Process docs for more information. Feel free to also reach out to your designated recruiter if you have any questions.
Our Program Managers will manage the end to end placement process.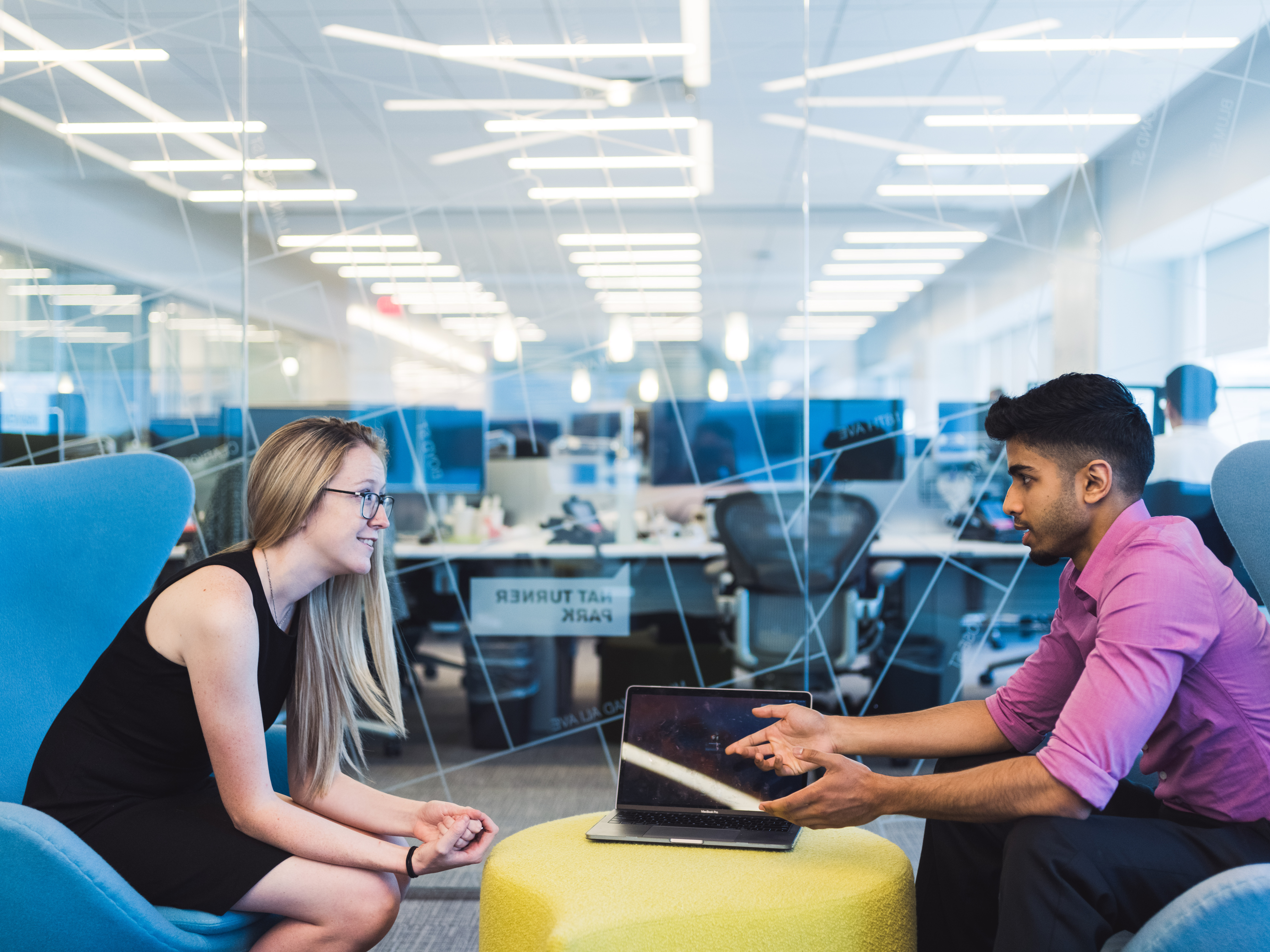 Mentorship Program
Our mentorship programs are designed to help our incoming Software Engineer Program full-time and intern classes explore, learn and develop technical, leadership and interpersonal skills while being matched with one of our current software engineers.
Together, you and your mentor can create an environment to share ideas, offer feedback, and provide advice as you launch your career in tech here at JPMorgan Chase.
Connect with your Recruiter

Your recruiters are here and readily available as another valuable resource. They're here to provide advice, guidance and answers to any questions you may have along the way. For more tips and career advice, visit our advice center.

Sierra Freeman
sierra.freeman@jpmchase.com
Hobbies: Nature Lover, I love to be outdoors.
Fun Fact: I was a Residential Advisor for three years while at University.
---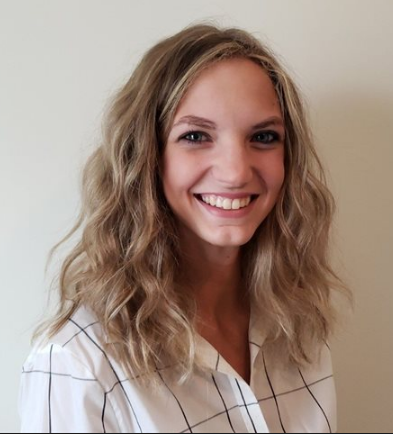 Erika Ushendibaba
erika.ushendibaba@jpmorgan.com
Hobby: I love traveling to visit new places and I'm always trying new things.
Fun Fact: Dancing with the Stars is my all-time favorite show. I can sit for hours watching dances from the show on YouTube.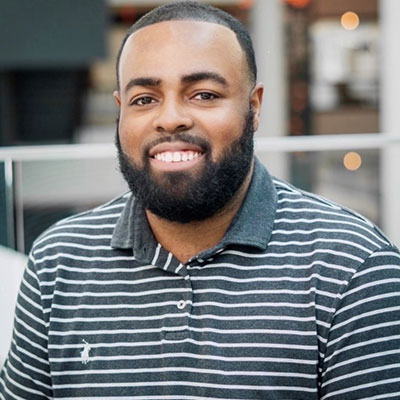 Julian Jordan
julian.jordan@jpmchase.com
Hobby: Love music, going to concerts and festivals, and just recently started a vinyl collection. I enjoy traveling, going to the park, rolling skating, trying new foods and simply spending time with family and friends.
Fun fact: In 8th grade I went on a trip to the top of Minnesota to camp in -40 degree weather and dog sled!
---
Lisa Earley
lisa.earley@chase.com
Hobby: Fitness, trying out Pinterest recipes, and going to country concerts.
Fun Fact: I used to be a dog lover until we rescued our cat Sebastian, now I'm a devoted cat mom.
---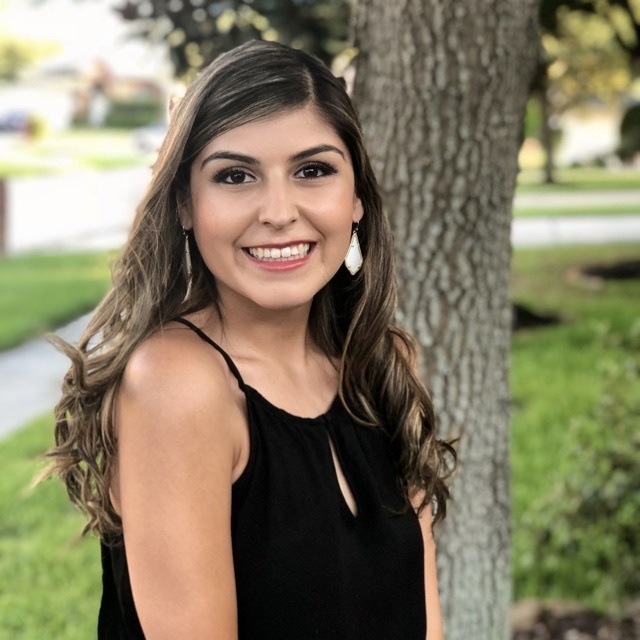 Danielle Quintanilla
danielle.m.quintanilla@jpmchase.com
Hobby: Traveling and binge watching new movies & TV shows on Netflix
Fun Fact: I used to be really good at winning radio contests. I won about 5 of them when I was in high school.
---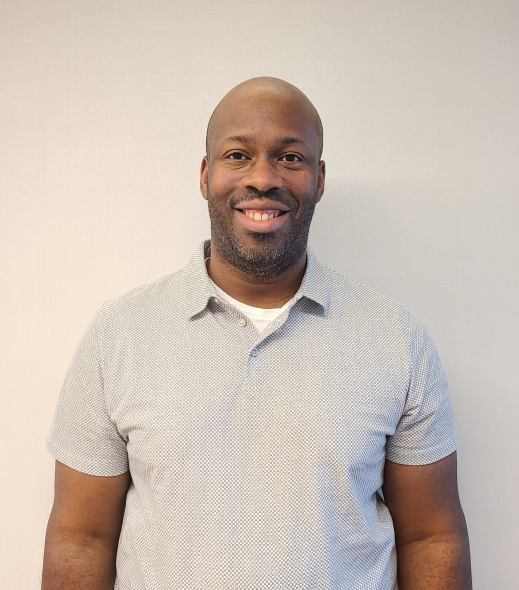 Dennis Cunningham
dennis.cunningham@jpmchase.com
Hobby: Traveling, bowling, and watching game shows
Fun Fact: I'm a huge Philadelphia Eagles fan but live in Dallas
---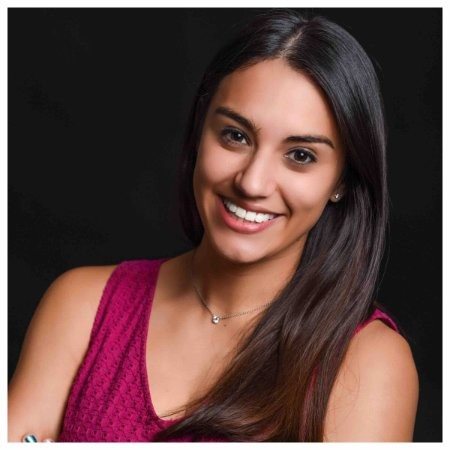 Jessica Westlund
jessica.n.westlund@jpmchase.com
Hobby: Learning to cook new international cuisines
Fun Fact: My favorite breakfast is eggs benedict with a latte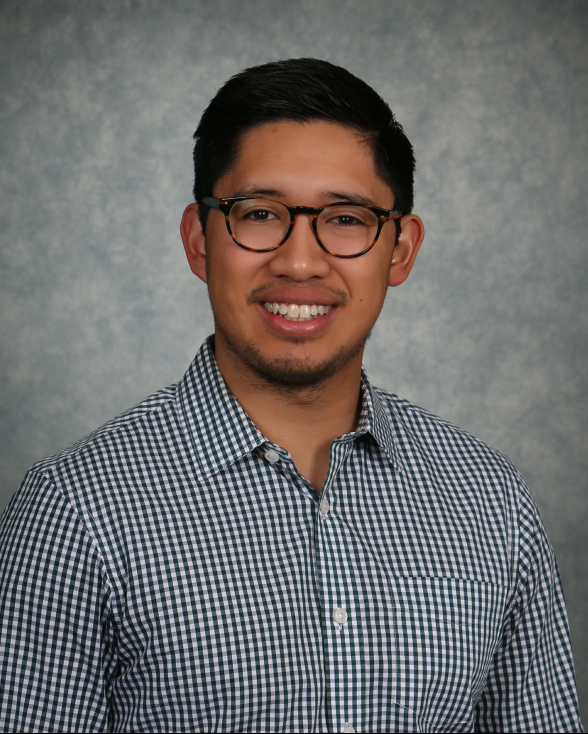 Josh Malacara
josh.malacara@jpmchase.com
Hobby: rock climbing, playing/watching soccer, traveling, & playing board games.
Fun Fact: I took a road trip and visited 9 National parks in 7 days. It was exhausting, but worth it!
---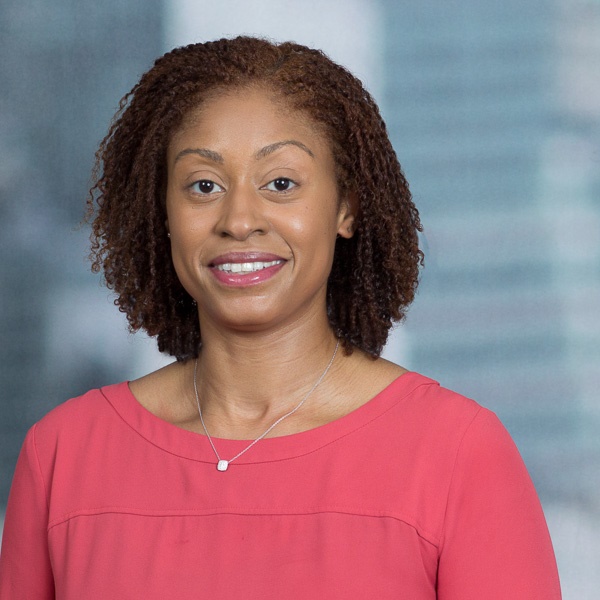 Morley Jabon
morley.jabon@jpmorgan.com
Hobby: Gardening, running, and watching a good documentary
Fun Fact: I live in New Jersey, but I'm a New Yorker at heart (born and raised in Queens, college in the Bronx, first apartment in Brooklyn, worked in Manhattan, but still trying to work in a major life event in Staten Island!)
---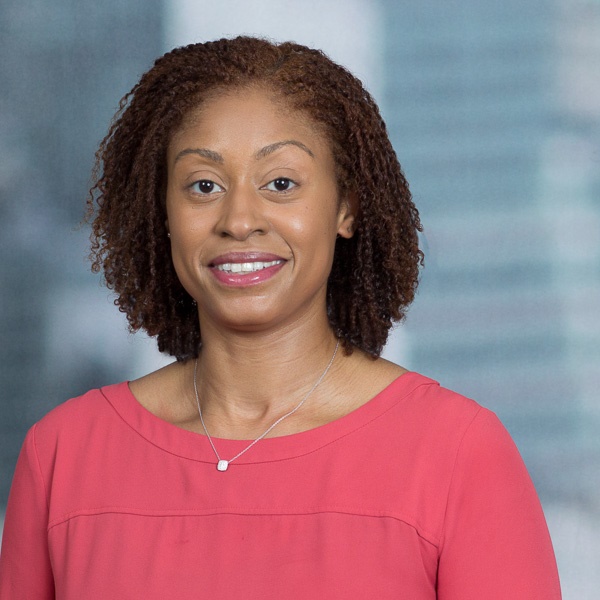 Morley Jabon
morley.jabon@jpmorgan.com
Hobby: Gardening, running, and watching a good documentary
Fun Fact: I live in New Jersey, but I'm a New Yorker at heart (born and raised in Queens, college in the Bronx, first apartment in Brooklyn, worked in Manhattan, but still trying to work in a major life event in Staten Island!)
---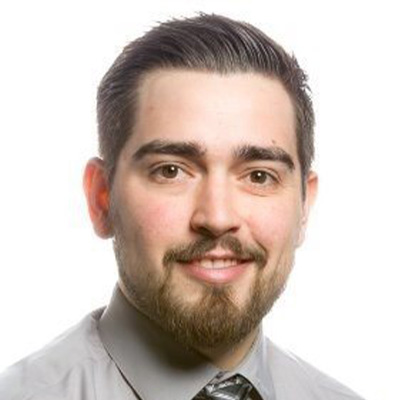 Britton Gentzel
britton.gentzel@jpmchase.com
Hobby: My wife and I love going to concerts, I like playing golf and fishing.
Fun Fact: I am a die-hard Dallas Cowboy fan.
---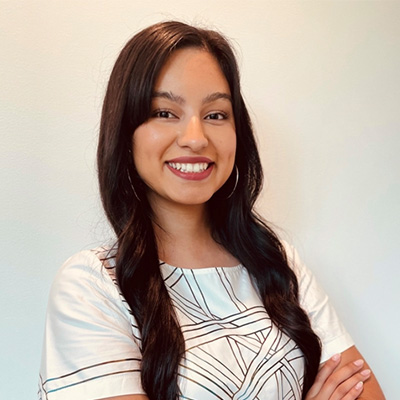 Xylia Castillo
xylia.castillo@jpmchase.com

Hobby: Going to billiards halls and playing pool
Fun fact: I casually met Kris Humphries (former basketball player) on Santa Monica beach while on vacation.
---
Questions?
If you have additional questions on the Full-Time program, please email software.engineer.program.americas@jpmchase.com