Employee Stories
My agile career in Bournemouth
From communications to coaching, Earl Gooden had experienced a variety of roles in his career before crafting one of his own making – all from our technology centre in Bournemouth.
---
Call it the perfect workday commute. Each weekday morning before the pandemic, Earl Gooden left his home by the sea for a quiet 30-minute walk through a park to get to his office at the J.P. Morgan Bournemouth Corporate Centre, where he works as a Business Agility Coach.
"It's a great career and lifestyle all in one," Earl said. "We have a local culture and a reputation of being an innovative place to work. We are very much a hub for our global business in Bournemouth - we serve the firm globally."
J.P. Morgan is the biggest private sector employer in Bournemouth, supporting clients in 100 markets across the globe. The Bournemouth office is also participating in J.P. Morgan's groundbreaking UK apprenticeship scheme, which offers aspiring investment bankers the opportunity to participate in a four-year program that provides both on-the-job training and the ability to gain a degree in applied finance.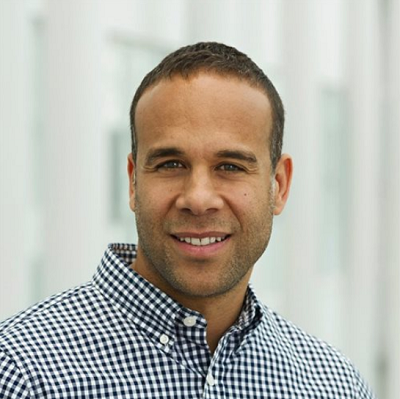 An agile ally

Earl works within AreaX, a part of JPMorgan Chase's Corporate and Investment Bank unit that supports process innovation and incubation of new products and prototypes. He leads a small team that helps other teams develop more creative approaches to problem solving and works with operations and tech teams on digital solutions throughout the firm.
"I consider my role a coaching role; half of my time is spent performing hands-on coaching with product owners and their teams, and the other half is spent performing research and analysis of their problem space," he said. "Each day my team works with them and their teams to bring in product thinking and agility practices."
Within that research and analysis space, his team works to learn more about the other teams with which they partner. That involves understanding the nature of their business, recognizing the value of their service and staying abreast on what's happening in the firm and the financial industry.


A cross-functional career history
Earl didn't take a traditional path to a tech career. A communications professional with a public relations degree, Earl started at J.P. Morgan as a student intern for a year in corporate communications in Bournemouth. After internships with two other companies, J.P. Morgan offered him a full-time job and Earl returned as an internal communications officer.
As his communications career progressed, Earl wanted to learn more about the business where he worked, and shifted to Operations, where he worked as a project manager. He thought he'd return to communications, but enjoyed his new career in Operations so much, he pursued that path with the encouragement of the firm.
After becoming an Operations Manager managing the Asia FX exchange team, he solidified his career in Operations in various global roles. Earl finds that his communications skills are an asset to his Operations roles, as coaching requires the ability to present coherent messages others can understand.
"I'm most proud of helping create real cultural change with the support of my team," Earl said. "We've been able to witness a change in language and practice that leads to more frequent innovation and agility in so many teams across the firm. I'm also really motivated by the fact that I can see the needs and opportunities in the world of innovation and have the freedom to explore and potentially get it wrong sometimes. It's a passion for 'there must be a different way of doing things.'"


Getting back to the office
Earl misses the one-on-one and group interaction the team enjoyed before the pandemic, and the open-space layout that facilitated innovation and human interaction at the Bournemouth Tech Centre. The team has continued its work through Zoom, and community building efforts like the firm's Business Resource Groups and the community relations committee in Bournemouth continue to meet to strengthen the centre's culture and community.
"As a location we've worked hard to ensure we're cutting edge - especially so close to a major business headquarters with London," Earl said. "More and more complex roles have moved to Bournemouth, and it's always a stop off point for senior executives travelling to the UK - because it has that impact."