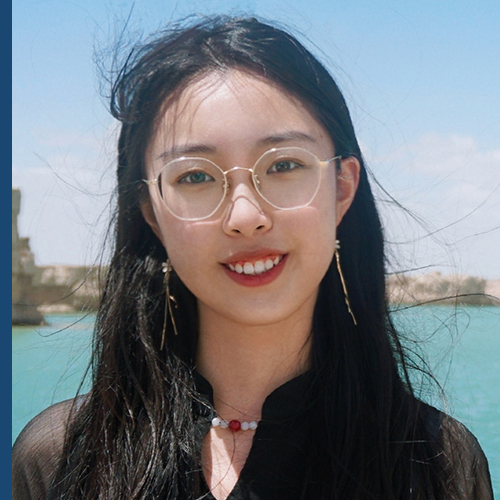 Work location: Shanghai, China
Major: Economics and Enterprise Risk Management
University: East China Normal University and Columbia University
Favorite breakfast food: Smashed avocado toast with soft boiled egg
Top travel destination: Key West Florida, USA
Languages spoken: Mandarin and English
Favorite ice cream flavor: Rum
Favorite coffee beverage: Flat white
Favorite book:
Siddhartha
Job in a nutshell: Support senior stakeholders with clients request's (prepare pricing agreements, approvals, document drafting, special transactions)
Claire Qian
---
Sales Analyst, Payments
Claire Qian has always thrived on the challenge of new experiences, whether it's meeting new people, traveling to new places or learning new skills. "I just enjoy talking to people when I go to new places or picking up something I never thought of before," she explains.
In her role as an Analyst in Corporate & Investment Banking at JPMorgan Chase, Claire is constantly growing. "I am learning new things all the time, and meeting interesting people who run all kinds of companies," she says. "It keeps me constantly engaged."
Claire's passion for new experiences also extends to music. She's trained in classical piano and has recently started learning to play the pipa, a traditional Chinese instrument that's sometimes compared to the western lute because of its pear-shaped look. "It's much harder than I thought it would be," she confesses. "Very different from piano! But I really love traditional Chinese music and want to be able to play it."
Can you describe your journey to working at JPMC?
I interviewed for the summer internship program while I was studying for my Masters at Columbia and got the offer just as the pandemic was hitting. It was very hard, but I managed to fly back home to Shanghai, and did my internship virtually with Global Corporate Banking. It felt weird, of course, but it worked out because they gave us the supervision we needed. In these programs, intern's usually have a single mentor. However, on my team, we had multiple mentors—including Executive Directors and Associates—coaching us.
After that summer, I got a fulltime offer from JPMorgan Chase. I started in July 2021 at our office in Shanghai Tower, the tallest building in the city. But the most exciting thing was finally meeting colleagues I had only talked to on the phone or over Zoom. I felt such warmth and friendship. Everyone was so willing to help each other, and it made my start at the bank a great experience.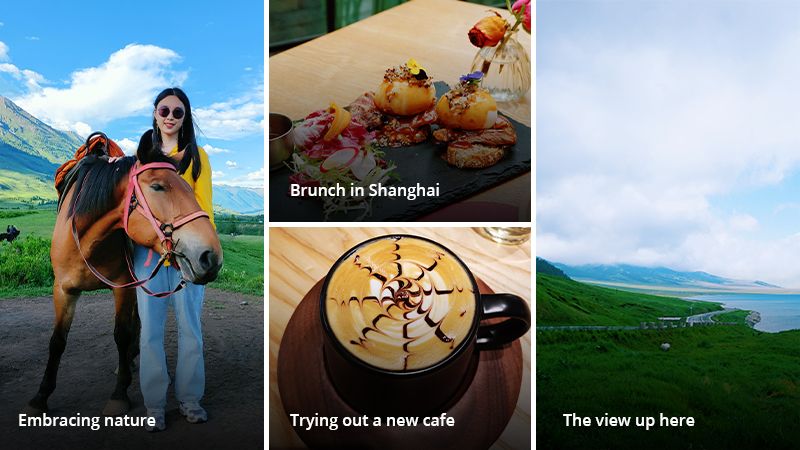 What tipped the scales in favor of JPMorgan Chase?
I liked how much more diversified, inclusive and giving the culture is at JPMorgan Chase. I also really like the company's Women on the Move program, which is all about different women leaders from across the firm sharing their experiences and providing support for junior employees. It's very supportive and insightful. I think it gives women like me more opportunities to succeed, both in our career and personal life.

What is something that surprised you about working at JPMorgan Chase that you think others who don't work at the company would be surprised to learn?
A lot of people imagine that working at a global financial services company like this must be very competitive and tough. That's pretty much how I thought of it, too, back in college. But the reality couldn't be more different. Of course, we work very hard and it can be stressful at times, but we're also very supportive of each other, like a family. There is a strong team spirit that makes work enjoyable and even inspiring.
What's the best advice you've received so far?
My mentors told me that the beginning of your career is your best time to ask questions. Don't be shy to raise your hand and ask what may sound like stupid questions because that is the best way to learn. Don't pretend you know something when you don't.
I really took that to heart and asked a lot of questions and got insightful answers that helped me in my job. I think many people with experience may not always know how valuable their knowledge or experiences are until someone asks them to share it. When I go to client meetings with my managers, I'm always amazed by how fast and easily they answer what seem like really difficult questions about various products or solutions and proposals. Since no one comes to the job with all of that built in, you have to listen, ask and then practice to make progress.