Employee Stories
A Day in the Life of a Corporate Associate

Our corporate careers are expansive at JPMorgan Chase and it's impressive to see what the alumni of the Corporate Analyst Development Program (CADP) are achieving.


 
---
With a trio of eight-month rotations, the Corporate Analyst Development Program allows each graduate to experience exactly what they do and don't like in vastly different teams and functions across the corporate area of the firm, with the chance to truly make an impact along the way.
After completing her CADP in August last year, Nina Chambas joined our firm full time, and is doing great things as an Associate Controller in London. She focuses on J.P. Morgan's capital requirements and is responsible for preparing documentation reviewed at a board level.
Curious about what's involved in a corporate role day-to-day? Nina shares her day in the life!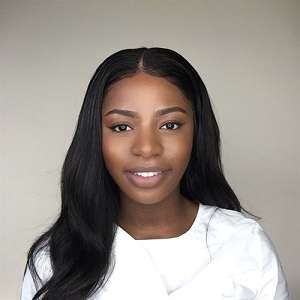 9:15am – As much as I'd love to get back to the office, I do make the most of not having a commute. These days I enjoy a cosy morning moment as I make my tea and watch the news to see what's happened overnight.
9:30am – We start half an hour later than typical in my team, which I love! It gives us that extra breathing space in the morning. My team assesses the firm's capital requirements in Europe, Middle East and Africa to make sure we have just the right amount of funds on reserve, adjusting for any variables that shift the financial landscape. I'm directly responsible for assessing requirements for the J.P. Morgan AG (German) Legal Entity, which is really interesting.
We always begin with a team huddle where we discuss what we're each working on for the day. Right now we're working on an incredibly significant regulatory document. By the end of the process it will be over 400 pages long and will be presented to the board and the PRA (UK Regulator), so there's absolutely no room for error. It's my job to make sure all stakeholder edits are acknowledged, actioned and signed off each day, and to keep the document polished to perfection. It's incredible to have this level of responsibility so early into my career.
10:00am – After the huddle I review the new changes to the document that have come through and make notes of all actions required. This usually takes a full hour.
11:00am – We have a sub-team huddle to discuss who needs support that day. This usually determines my task list for the afternoon – I'm pretty good with data visualisation so I love to help with charts for the team.
12:00pm – It's lunchtime! I always take a full hour break before getting back into it. J.P. Morgan offers virtual yoga classes which I join during my lunch break. It helps me focus on my wellbeing, and I find it very refreshing especially during the challenges of the pandemic.
1:00pm – It's my first stakeholder meeting of the day. I get to work with so many different teams. Legal, Treasury, Risk - so many risk teams! I'm constantly learning, and everyone is brilliant at what they do. Today with Market Risk we discussed the impact of stress testing scenarios on overall capital requirements. It was interesting to analyse the key drivers that affect the overall numbers.
2:00pm – I'm part of the BOLD Business Resource Group at the firm which stands for Black Organization for Leadership Development. I'm passionate about all the initiatives we have to help create opportunities for candidates, and one of the most rewarding is the mentor program I'm involved in. Today I'm checking in with my mentee to see how they're doing and offer any advice I can.
3:00pm – I get started on a chart design for one of my team members and make sure it's bringing the data to life in the best possible way. I developed my skills for data visualisation in my second CADP rotation as a Business Control Manager in the Securities Services team. At the time I was depended on to create a visual dashboard using business intelligence tools, it's an experience that keeps proving its worth again and again in my current role.
4:00pm – I have a check-in with my manager to see how everything is going. I'm offered a lot of autonomy in my role but it's great to know the help and support is always there when you need it.
4:30pm – I return to the regulatory document and continue proof-reading. I think proof-reading is one of my best skills now and something I thrive on, funnily enough! I've been able to work on this level of important regulatory reporting since my first CADP rotation, and that level of early trust and dependency was really rewarding.
6:00pm – It's end of day! Sometimes we'll work late but it really depends on the daily demands. Time to enjoy the evening.
Learn more about our Corporate Analyst Development Program.