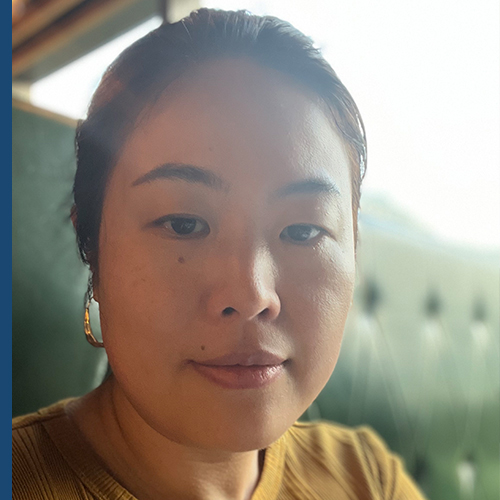 Work location: Hong Kong
Major: Software Engineering and Networked Computer Systems
University: Zhejiang University, China and University College London
Favorite breakfast food: Chinese egg pancakes
Top travel destination: Hangzhou (my hometown)
Languages spoken: Chinese and English
Favorite ice cream flavor: Green Tea
Favorite coffee beverage: Latte
Favorite book: Dream of the Red Chamber by Cao Xueqin
Job in a nutshell: I'm the China Program lead for Equity Technology buildout onshore, responsible for equity trading technology deliveries in China across multiple business lines
Favorite tech resources: Lifehacker, Re/code
Favorite piece of tech: My phone – can't live without it as it helps me get almost everything done or learn in just a few clicks
Skills for tech role: Curiosity, Analytical Thinking and Problem Solving
Jiaxi Fu
---
Project Manager, Equities Trading Technology
When people think of the skills you need for tech jobs, they imagine an encyclopedic knowledge of hardware and software, an almostinstinctual ability to read code. But, according to Jiaxi Fu, a senior technology project manager at JPMorgan Chase, the most important skill is imagination.
"You can use technology to change or improve people's daily lives in so many ways. How people order food deliveries or hail a ride from a ride sharing company, those are things we couldn't have imagined 20 years ago," she explains. "Similarly, tech innovation is happening in the financial world too."
Jiaxi has been in this field ever since she graduated with a bachelor's in software engineering from Zhejiang University in China. She built a thriving career in London, where she worked in banking until she decided to take a break to be a stay-at-home mom to her two kids.
Several years later, she wanted to return to the workforce, but worried that her experience may be out of date. Still, she found a good job at a global bank, and before long, was recruited by JPMorgan Chase. If you have the skill and talent, she realized, you can potentially go anywhere...but it all starts with allowing your imagination to take you there.
What convinced you to choose JPMorgan Chase?
I wasn't actively looking for a new job. I was perfectly happy where I was. Or I thought I was. But somebody from JPMorgan Chase's HR department gave me a call and we started talking. Soon I was sitting down with my current manager, being introduced to my future team members. And I kept getting more excited. I knew I'd be working with talented people, and the work sounded super interesting.
There was a real energy at JPMorgan Chase, and you could see there was a focused, long-term strategy from the company in this region. I just felt like this was the place to be. Things were happening with a lot of investment projects, and as I was told, JPMorgan Chase just needed the people to drive it.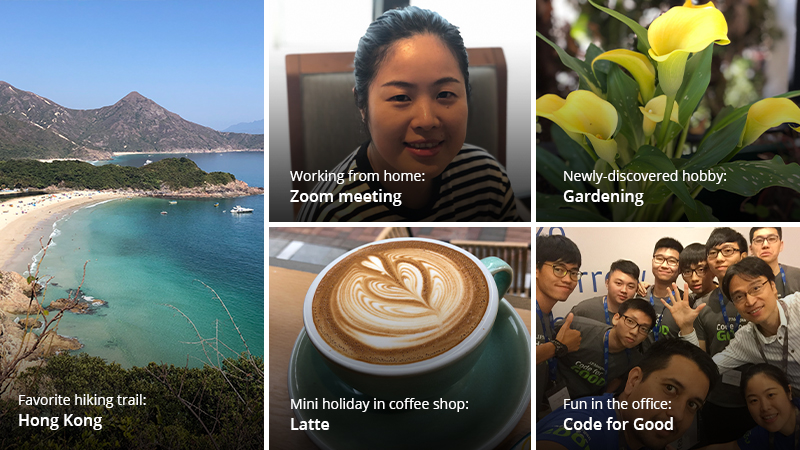 What is your favorite thing about interacting with your managers, co-workers or team?
One thing is the diverse background: I'm working with people from China, Japan, India, UK, Australia—there's a lot of diversity. And it isn't only diversity in geography. I've learned a tremendous amount from working with people who have been in JPMorgan Chase for 15 or 20 years—as well as fresh university graduates. It's a very healthy mixture.
I work with Women on the Move, an internal business resource group that focuses on the empowerment and advancement of women employees at JPMorgan Chase. It's been a very good way to get connected and build your network quickly—and it's fun. I have also been involved in quite a few volunteer projects, like working with Food Angel, a nonprofit in Hong Kong that collects overstock food from restaurants and supermarkets, then cooks, packages and serves it to underprivileged elderly people.

What was the moment you knew you'd made the right decision to work at JPMorgan Chase?
A couple of months after I started, my manager pointed out a career opportunity for me. He shared where I was and what he thought I needed to work on, and we also talked about my interests, where I'd like to be and how to get there. It feels rewarding when your manager is investing in your career success, and we've kept it going. It's great to work at a company where you have that level of transparency.
What is one challenge you faced at work that really helped you grow?
Recognizing that I shouldn't be afraid to show vulnerability. If you don't know something, ask questions and learn from others. It sounds easy enough now, but when I was first starting to work in the industry, well, it could be intimidating. I'm working with a lot of smart, experienced people, and it's easy to think something's wrong with you if you are not at the same level as other people. But the fact is, everybody may know a certain part of their department or systems, but nobody can possibly know every detail. As soon as I started raising my hand in front of others, I learned and grew really fast.
If you could talk to your younger self about their job search— and, especially, about going to work at JPMorgan Chase—what advice would you give?
I think I'd tell myself to look at the potential for growth in the job, rather than focusing on what the job is right now. Back in the early days of applying for something, I'd focus on the job description and how much money I'd make and what brand the company was. That's not unimportant: The reality is, you should look a little beyond what the job currently offers, try to imagine yourself there in three or five years or even longer, and think about what this job will grow into.