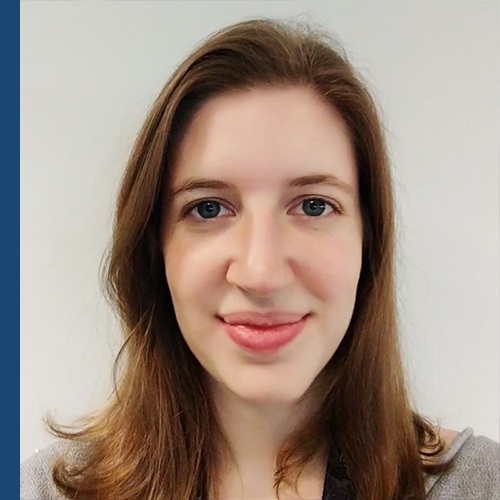 Work location: Buenos Aires, Argentina
Major: Biology
University: University of Buenos Aires
Favorite breakfast food: Greek yogurt with raspberries
Top travel destination: The Argentinian Patagonia
Languages spoken: Spanish and English
Favorite ice cream flavor: Chocolate
Favorite coffee beverage: Flat white
Favorite book: The House of Spirits by Isabel Allende
Favorite hobby: Watching and reading science related content
Job in a nutshell: I am a team lead, scrum master and back end developer for a dashboard platform, where we develop widgets for traders
Mailen Bilsky
---
Software Engineer, Investment Banking Technology
After completing her university studies, Mailen wanted something new for herself and for her career, as there weren't many available job opportunities at that time in her field. She quickly pivoted by quitting her old job and starting learning to code, with a goal of making it as a programmer.
"I risked it all," she says of her decision. "I didn't have a job. I was living off my savings."
Three months later, she found JPMorgan Chase's Tech Connect program.
"I was looking everywhere," she explains of her search for employment in her new field. "I was looking for either a junior position or a trainee position, because I had no experience in the field. But neither would mean having someone specifically teach me more about programming."
That's where the highly competitive Tech Connect program hit all the right spots for Mailen: It gave her a permanent position, intensive on- the-job training and a career path in a place she really enjoys working.
"I hoped for the best, and it turned out great," she says.
How did you end up at JPMorgan Chase?
I went to the University of Buenos Aires and majored in biology—it's seven years long, one of the longest programs of study here. After two job stints in the medical field and giving myself a chance selling medical equipment for a couple of years, I decided to change fields. I was still learning about myself and the things I liked and wanted to pursue a role to really match my interests and skillsets.
I knew that I needed a change, so I decided to let my contract expire and become a full-time student again, studying on my own through the internet.
I learned how to program in Python and, after two or three months, I felt like I had learned enough to start looking for a job. I stumbled upon TechConnect, which was recruiting people who had graduated from non-traditional fields. It was exactly what I needed: A bootcamp, a training program and a job. It was everything into one.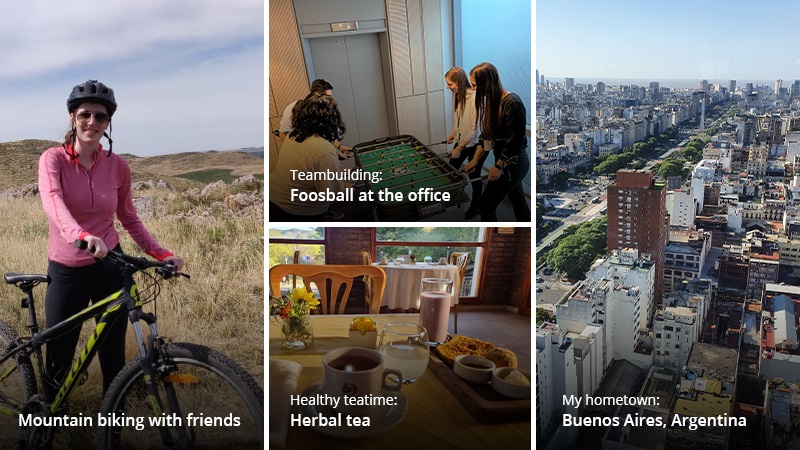 What was your TechConnect experience like?
Getting into it meant I had a job, I had a program, and I had a mentor. I was getting experience and they were going to help me not only develop as a developer and software engineer, but also in my career. So I had a future.
It also took me to the United States for three months: We were based in Wilmington, Delaware but also spent three weeks in New Jersey. I came out of it knowing how to code in different languages—I already knew Python, but they also taught us Java. I got to meet a lot of new people, many from other parts of the world. It was a great experience.

What are you doing now?
I'm a software engineer, working in the backend, programming in Python
—and I'm also a team lead. Being a team lead means that I'm in charge of the work that is getting done, planning for it and deciding who's going to work on what.
Was there anything about JPMorgan Chase that surprised you?
I wasn't expecting how much they help employees to improve their skills, or how much they would try to get to know who their employees are, to develop their careers and help become better developers, employees or people. That has been very good, but it was unexpected.
My managers have always supported and mentored me while also letting me make my own decisions. I feel like I can really grow here. And, when I was starting with the firm, joining several business resource groups gave me opportunities for growth, through courses and a lot of tech and soft skills resources that I could use for my advantage.
Have you faced any big challenges at JPMorgan Chase?
Since March, we've have lost about a third of the team, including the three most senior members of the team. The fourth-most senior person was me, so I really had to step up. Luckily, my predecessors left really great documentation and made sure that we all as a team—and especially me, as the one taking over—knew what needed to be done.
What advice would you give to yourself, if you could go back three years?
I'd say "Don't be so hard on yourself. Everything's going to go well." Because I risked it all: I didn't have a job, I was living out of my savings, and I put all of my eggs in one basket. I hoped for the best, and it turned out great. But I didn't know at the time that it would.