Employee Stories
On the Job with Wes Puryear
By Wes Puryear, Corporate Bond Trader at the Corporate & Investment Bank

---
As a Corporate Bond trader, Puryear makes secondary markets in preferred stock and junior subordinated debt to the firm's institutional client base. He trades with pension funds, mutual fund families, insurance companies, distressed funds and exchange-traded funds. It's fast-paced, nonstop — and right up Puryear's alley.
"It's an adrenaline rush," he said. "I'll look up and suddenly it's 3 p.m. and I'll wonder where the day went."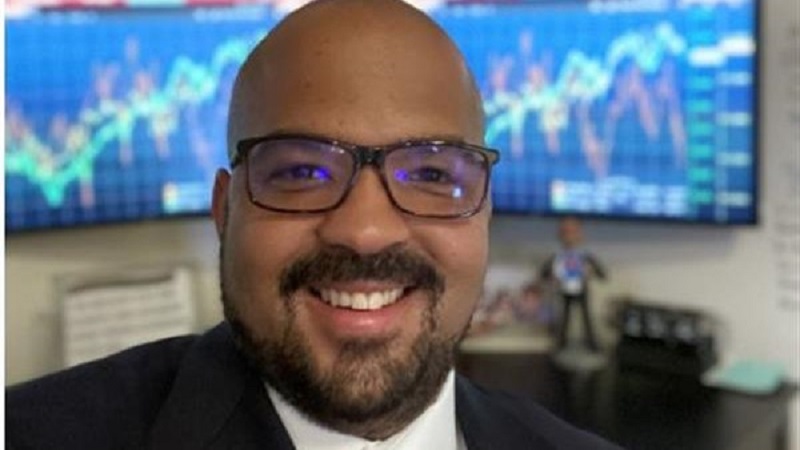 A dual role
Volunteering gives Puryear a different kind of rush: Having worked at an AIDS/HIV crisis hotline in college, he got a taste of what it's like to help people in need. After deciding he wanted to do that kind of volunteer work again, Puryear came across an ad for The Samaritans of New York, which operates the only completely confidential, 24-hour suicide prevention hotline in the New York metropolitan area. He answered that ad.
Puryear served as a hotline volunteer from 2005 until 2012, working four shifts per month, including one overnight shift — all while working as a bond trader at the firm.
"We'd get calls from people in every walk of life, each with their own unique problems, from fear of losing their job, to trust issues with a spouse, to health concerns that kept mounting," he said. "For us, it was all about listening and asking open-ended questions that steered toward the pain. At times, we may be the last line of defense."
​For Puryear, the most rewarding part of being a hotline volunteer came at the end of a call​.
"It was those calls that ended with the person breaking down, followed by a period of silence for a few minutes. That's when I realized they just needed someone there with them for that moment in their life. I didn't need to say a word — they just needed me there. I could feel it through the phone."
Moving on while staying committed
Puryear returned to The Samaritans in 2014 and joined their board. Today, as board president, he's continuing to raise awareness about The Samaritans' suicide prevention work. And he's also discovering just how many people are struggling with mental illness.
"So often I'll get approached by colleagues and clients here at the firm who tell me about a cousin, a brother, a spouse, somebody in need, and admitting they have no idea how to handle the situation," said Puryear, who also serves as the Internal Engagement co-chair for the Black Leadership Forum.
A deeper connection
Tragically, Puryear recently experienced a personal connection to suicide when a close friend took his own life.
"He had everything in the world going for him in his life and career," Puryear recalled. "Although he had been dead for four months, I remembered seeing updates on his social media pages a week before I heard the news. That's when I found out his family was posting updates on his accounts pretending to be him. My friend couldn't go to anybody for help, and his family was so ashamed by what had happened that they did that.
"I could see the cycle taking place," he said.
Disrupting the cycle
Puryear and The Samaritans of New York remain dedicated to promoting suicide prevention and fighting the stigma around mental illness. Their most pressing concern right now is finding volunteers. Before the COVID-19 pandemic, The Samaritans had well over 100 volunteers; now, with people either afraid to venture into The Samaritans office in Manhattan or leaving New York City in general, the volunteer count is down significantly.
And calls are only increasing during the pandemic due to mass unemployment and social isolation.
"Volunteering empowered me to become a better listener, be more open-minded and get in touch with my feelings," Puryear said, urging others to consider volunteering for a suicide hotline. "It's the most gratifying thing I've ever done in my life."