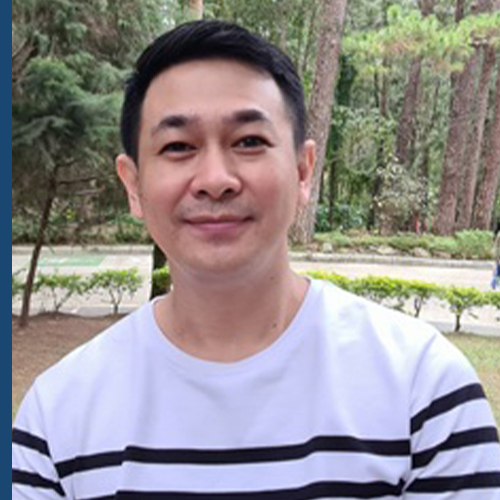 Work location: Taguig City, Philippines
Major: Political Science with Public Administration specialization
University: Polytechnic University of the Philippines
Favorite breakfast food: Toasted bread, bacon and egg
Top travel destination: Dubai, Japan and Paris
Languages spoken: Filipino and English
Favorite ice cream flavor: Avocado
Favorite coffee beverage: Salted caramel macchiato
Favorite book: The Art of War by Sun Tzu
Favorite hobby: Playing the keyboard and watching Netflix
Job in a nutshell: I work in Home Lending and manage the operations in originations and closing disclosure space
Ron Reynado
---
Operations Vice President, Home Lending Originations
In his younger years, Ron Reynado says, he was a restless soul. "I had what you might call a habit of changing jobs about once a year," he explains.
After graduating from the Polytechnic University of the Philippines with a degree in Political Science, Ron first worked for a nongovernmental organization in Manila, helping to coordinate with city officials to launch health-care initiatives, food programs and other critical community services. From there, he got a job planning events, followed by work in the customer services, which led him to JPMorgan Chase—the first time.
"I liked the adrenaline rush of learning new things, but then I would get bored and look for something new," Ron says. Two years after his first stint at JPMorgan Chase ended, he returned in another role—research. 13 years later, he has never looked back.
"The second time I came to work at JPMorgan Chase, I was definitely looking for more stability," he says. "What has kept me here is how many opportunities the company has given me to be part of great teams and interesting projects. I'm still learning new skills, technologies and growing professionally into leadership roles."
What surprised you about working at JPMorgan Chase?
The leadership is very serious about listening to ideas, even from very junior employees. People are encouraged to speak up and contribute their opinions, and if those ideas have merit, the company adopts them. When I saw this as a junior employee, it made me feel valued. And as I moved into leadership positions, I make sure that I am extending that culture of openness to members of my team so that they can speak up and contribute meaningfully.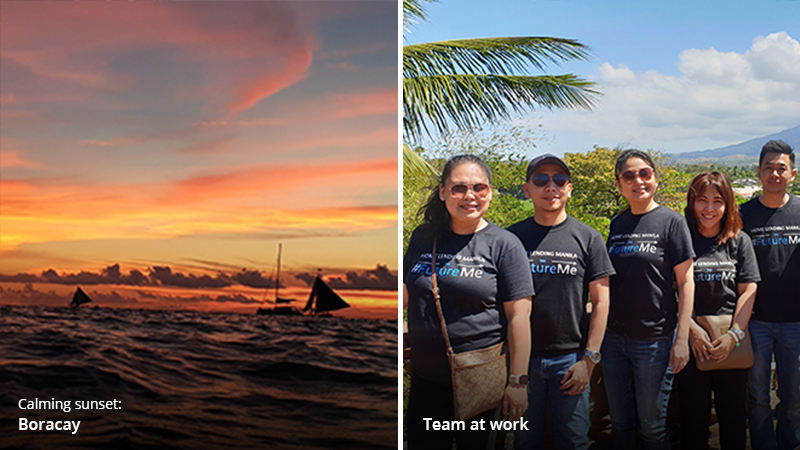 What do you like best about the work you do now?
I love to problem-solve. Our group handles the final documents for U.S. customers who are buying homes. It's a lot of materials, complex processes and systems, and we are always trying to figure out how to make it more efficient and a better experience for the customer. I'm constantly thinking about ways we can simplify or streamline. Not everything I suggest gets approved, but that's just more incentive for me to keep trying because I love the challenge.

With the experiences you have now, what's the best advice you would give to your younger self?
I would tell that version of me to be more patient with his aspirations. I was in such a rush. I think one of the thing about working here is how much JPMorgan Chase has taught me about the value of taking my time and learning as much as I can, whether it's for a new skill and platforms, or how to be a better leader. None of those skills comes easily or fast because, for the work and career to be meaningful, you have to make every moment count.
How would you describe the work-life balance at JPMorgan Chase?
JPMorgan Chase is very focused on making sure people take care of themselves, especially these last couple of years with the pandemic. We are very lucky, I think, because we have strong leadership. Even if the structure and process for remote work was not part of our resiliency, everything panned out almost seamlessly and our group adapted very quickly.
Now more than ever, we're encouraging people to think about how to stay physically and mentally strong, and that means making sure people aren't working too much when they're home, that there is that separation between work and spending time with family and friends, which is so important.
How do you spend that time?
I hang out with my family and friends for karaoke nights at my place almost weekly. I used to sing in the church choir as a child, and I still love to sing. I learned to play keyboard while stuck at home during the pandemic.