Career Advice
What's the Secret to Getting an Internship at JPMorgan Chase?

Find out directly from our campus recruiters and a successful intern.

---
We receive a lot of applications for our student programs, so making sure you stand out is essential to moving forward in the process. In this article our campus recruiters, and one successful 2020 intern, provide a behind-the-scenes look into the selection process and share advice on how to make a good impression.
Ruby, Recruiter | China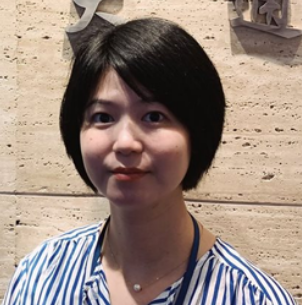 What are some things you always look out for in a candidate's application?

Most importantly, I will look into the candidate's previous experience, no matter whether it's an internship or a social activity. Candidates should also highlight their technical skillset in their application.
What are some things you always look out for when interviewing a candidate?

Motivation is very important for sure. I need to make sure the candidate is interested in the role as well as working for our firm. Soft skill checking will be another focus in the HR interview round. We'll see if the candidate has good communication skills and also has good logical thinking. And if a candidate can sum up their previous experience and how they grew accordingly, it shows their potential and learning ability.
Is there anything that candidates shouldn't do?
They shouldn't have any typos in their resume, which will leave us an impression that the candidate doesn't have attention to detail.
Olly, Recruiter | United Kingdom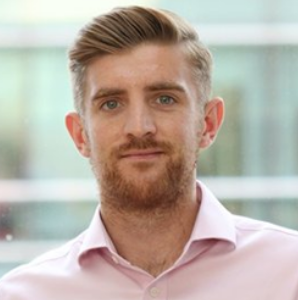 How many candidates do you interview each year?
As a team in the EMEA region, I couldn't give an exact number but we interview over a thousand candidates each year to fill our intern and full time student programs.
What are some things you always look out for in a candidate's application?

Firstly, candidates need to be eligible for the role they have applied to, For example, many of our summer internships candidates need to be in their penultimate year of study so this is an important qualification. It's also useful to see when candidates have taken part in extra-curricular activities (e.g. sports teams and societies) and previous internships to accompany their studies. As a recruiter who has traditionally looked for candidates with more technical profiles, I'm always interested to see github /stack overflow profiles.
What are some things you always look out for when interviewing a candidate?
It's important that candidates demonstrate that they have researched the firm and the role and know why they want to work here. It's especially important in competency interviews that candidates are able to use specific examples to support their answers.
Is there anything that candidates shouldn't do?
I would advise candidates not to apply to roles without doing proper research beforehand.
What's an unexpected way a candidate has surprised you and subsequently been offered a position?
I worked with a candidate who had never considered a career in software engineering and was studying a STEM degree. A few months later they had applied and been offered a place on our Tech Connect programme. It's great to see them doing well and developing into an experienced software engineer!
Evan, Incoming 2020 Intern | United Kingdom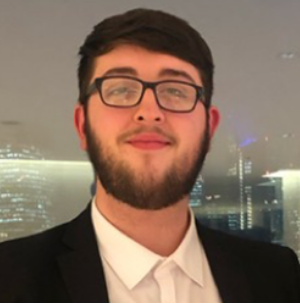 What is something you always make sure to do when applying for an internship?

RESEARCH. Without having the opportunity to actually take part in the internship itself, the best way for you to work out whether an internship at J.P. Morgan is suitable for you is to do as much research as you can. The website is a great resource, but I also found the short videos on J.P. Morgan's YouTube channel really helpful in gaining an insight as to what the internship will actually entail and getting a feel for the culture at the firm. Look for open days and campus events at your university too. I was lucky enough to be a brand ambassador for a campus event for JP Morgan, which really instigated my interest in the Corporate Analyst Development program, and I was able to learn that there was an open day coming up. Being able to speak to employees in person and see the office is really helpful for deciding whether a certain internship is right for you
What are you focused on during an interview?
It's really important that you keep calm and collected and keep reminding yourself what you are at the interview for. I think at the interview, it is always good to reassure yourself and remind yourself that you've done a great job to get to this stage, the recruitment team have seen something in you that they like, so you really just have to focus on showing the recruiters who you are and why you deserve to be there – you are more than capable of obtaining the internship. I was also focused on being myself. This is the only way the recruiters are going to be able to get to know you and determine whether you are a good fit for the internship.
What do you recommend to others who want to connect with a recruiter?
Staying in touch with recruiters throughout the recruitment/application process is really key to ensuring that your application is successful. Following the on-campus event, I made sure to get as many emails addresses as possible and also followed this up with LinkedIn connections with the employees I was fortunate enough to interact with at the event and the open day. Having a presence on LinkedIn and interacting with campus recruiters and other employees at the firm is definitely a great way to make sure that when you are going through the recruitment process, the recruiter's remember you. It helps them to get to know you better and I think this goes a long way when you get to the assessment centre stage.
Is there anything you would advise others not to do?
As obvious as it may sound, the best piece of advice I ever received with regard to applying to internships was to be yourself. So one thing you definitely should not do is present and conduct yourself in a way that is not true to you. I think that recruiters are really good at being able to see through this. Also, don't come underprepared. Make sure you have a really great understanding of the specific internship you've applied for as well as the company as a whole.
What do you think helped you stand out?
I think what helped me stand out was getting involved in as many opportunities with J.P. Morgan as possible and staying in touch with those that I was fortunate enough to have met. Doing this really helped me build a good relationship with the firm and Campus Recruitment prior to the assessment centre which I believe showed my keen interest in the Corporate Analyst Development program as well as the company overall. Don't be afraid to put yourself out there and ask as many questions as possible, everyone I interacted with during the recruitment process was always more than happy to help.