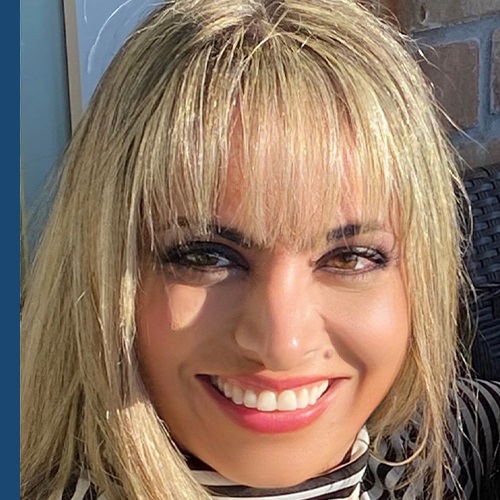 Work location: Plano, TX, US
Major: Computer Engineering
University: Southern Methodist University
Favorite breakfast food: Bacon and eggs
Top travel destination: The Caribbean
Languages spoken: Farsi and English
Favorite ice cream flavor: Rocky road
Favorite coffee beverage: Black coffee
Favorite book: Any book by Thomas Sowell
Favorite hobby: Spending time with my kids and family
Job in a nutshell: I lead a small group of application developers in building a pricing oversight and control tool
Favorite tech resources: Discover and Wired websites
Favorite piece of tech: Oculus Quest – great VR experience and lots of fun
Skills for tech role: Adapting to an ever evolving landscape of technological offerings. Staying informed of new technologies, with the ability to realize potential benefit and quickly adopt. Collaboration.
Sudi Beheshti
---
Software Engineer, Technology
When 13 year old Sudi Beheshti moved from Iran to Arlington, Texas, she only spoke Farsi—a significant problem, as she was enrolled to start her freshman year in an English-only high school. To make things worse, there wasn't a significant Iranian community to help her acclimate—at home, she lived with her brother (her parents moved to America much later), and there was only one other Iranian family in their new hometown.
Still, Sudi thrived, learning English, making her way through high school and college, and eventually finding a job as an application developer in the telecommunications industry. During the dot com crash, her survival skills again came into play when her job was cut and she found herself having to restart her career. Jobs were tight, and when she found a contractor position with JPMorgan Chase three hours from her home, she leapt at the opportunity—even though it meant that she had to leave for work on Monday mornings and return home on Friday evenings
The commute wasn't ideal, but Sudi liked the work and the people and began searching for a permanent position with the company. When she found one that suited her, she went for it. Sixteen years later, she's still working in application development for the bank.
When you came to work at JPMorgan Chase, what was your first impression?
When I started, 16 years ago, I was surprised because of the way the work was organized. We did paired programming, where I would share a keyboard with a colleague. I would code some and then hand the keyboard over to them and they'd code some. We'd each work 10 minutes at a time, and we went back and forth and I was able to catch his errors and he was able to catch mine. The end result was fairly bug- free.
When I went to work full time, most of the people in the senior or leading roles were contractors. I wasn't expecting that, but everyone I worked with–contractors or not–were all great folks who helped me get up to speed and get my hands on the actual development side of things.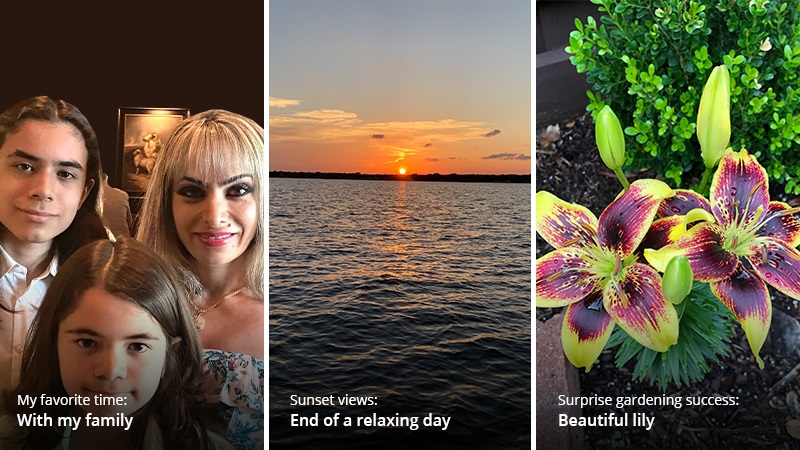 What is your favorite thing about interacting with your managers, co-workers or team?
The personal interaction. My manager's been exceptionally supportive and for the most part of my career, she's been my manager throughout and elevated and guided me. Although she's changed projects, she's been responsible for many of my advancements. I'm grateful for the opportunities she's given me and we get along quite well.
What was the moment you knew you'd made the right decision to work at JPMorgan Chase?
I've been an application developer for three applications, which we built from scratch. Those go-live dates were absolutely fantastic and brought a great level of satisfaction, as well as a large amount of responsibility.
Having been given a certain level of responsibility and having been responsible for several application rollouts, it was just a given that this was going to be it. This is where I'll be—and where I'll stay.
What do you think would surprise people about being an Application Developer at JPMorgan Chase?
People don't realize how much flexibility we have in determining the type of technology we can use. You'd think that, in the finance industry, companies wouldn't necessarily care about leading edge technologies, but JPMorgan Chase does. It realizes the importance of technology and invests quite a bit into it. Thanks to that perspective, we have the freedom to use a wide variety of leading edge technologies.
What is one challenge you faced at work that really helped you grow?
Recently, we did a shift into a domain area we were unfamiliar with. We had a great deal of learning to do, and we had to help our users familiarize themselves with a distributed application. We had to get them to trust us and realize the value we were trying to add.
It took a while to gain their trust and see we were trying to help, but it ultimately worked out. Now I realize where they come from, and they realize where I come from, and we have a good relationship. Both sides learned from the experience.
If you could talk to your younger self about their job search – and especially about going to work at JPMorgan Chase – what advice would you give?
We have all these programs specifically targeted to college kids and recent graduates. I'd tell myself, go grab these opportunities and start as early as possible, because there's a lot to be gained.
How would you explain your job to someone who doesn't know anything about finance?
I'm an Application Developer Lead. I lead a team of application developers, building applications in the Pricing field for our Fund Services teams. We are responsible for building software applications that our internal users can interact with. Our goal is to, hopefully streamline and automate parts of their jobs and make them easier and more efficient.