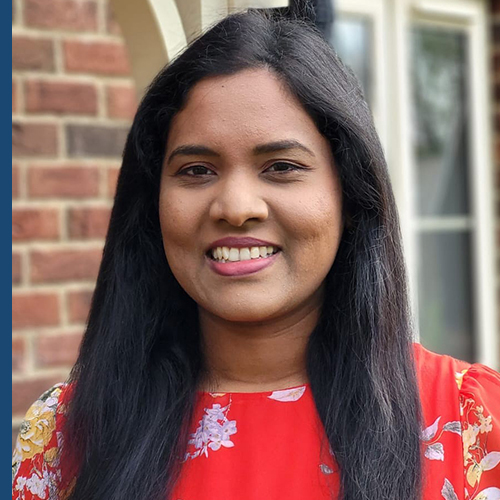 Work location: Bournemouth, UK
Major: Machine Learning & Computer Science
University: University of Southampton, UK University of Colombo School of Computing, Sri Lanka
Favorite breakfast food: Milk rice cereal
Top travel destination: Sri Lanka and Miami, US
Languages spoken: English and Sinhala
Favorite ice cream flavor: Strawberry and Pistachio
Favorite coffee beverage: Caramel Latte
Favorite book: The Fix by Michelle King and Game of Thrones by George R. R. Martine
Favorite hobby: Baking cakes
Job in a nutshell: As the Lead Data Scientist for AI/ML Transformation and Engagement team, I manage, build and deliver machine learning based products to provide actionable insights to different businesses
Favorite tech resources: Machine Learning Mastery by Jason Brownlee, Towards Data Science Blog Series TechCrunch
Favorite piece of tech: Artificial Intelligence (AI) and Machine Learning (ML) – I'm passionate about understanding data and using it to uncover insights and to predict unseen future opportunities
Skills for tech role: Analytical thinking, Coding, Optimization, Explain ability, Eager to learn new technologies
Yawwani Gunawardana
---
Lead Data Scientist, Technology
When Yawwani Gundawardana decided to study computer science in college in Sri Lanka, she soon learned just how rare she was: Out of a class of 200, she was one of only 21 women. "It was a very maledominated field of study," she recalls.
Nonetheless, she wasn't intimidated—she was a strong student, especially in math. That skill led her into data science, artificial intelligence and machine learning, which she studied with a professor from the UK, who would later become her PhD supervisor when she went to the University of Southampton for graduate studies.
Yawwani's graduate research focused on bioinformatics—specifically on ways to use data science to analyze DNA. But while her research was challenging and meaningful, it felt very academic, and separated from the realities of daily life. Her interest in the practical side of data science led her to JPMorgan Chase, where she found that her data studies were always tied to practical solutions. "We always have to ask 'What is the value-add to the business and the clients?'" she says. "I find that kind of discipline extremely valuable."
Can you describe your journey to working at JPMorgan Chase?
After I finished my degree, I was working as a principal data scientist for the Faculty of Medicine in Southampton University when I got a call from someone at JPMorgan Chase inviting me to attend a "Women in Technology" conference. She also told me about a number of open tech roles at JPMorgan Chase. I took a look and found them interesting.
At that point, I was itching to transition out of research and into places where my data science skills could be put to practical use in the real world. So I went to the conference, where I met a lot of interesting women in tech, heard about some of the things they were doing and ended up sitting for a series of interviews right at the conference. Within a few days, JPMorgan Chase had offered me a position. It happened really fast!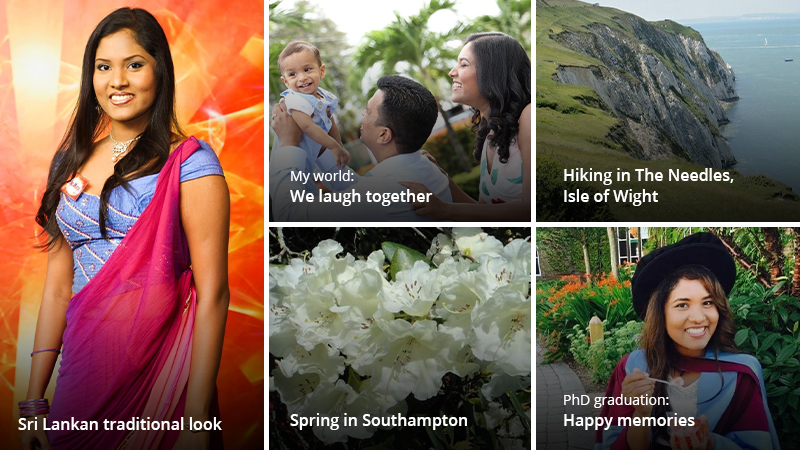 What's something about JPMorgan Chase that surprised you?
JPMorgan Chase is an investment bank, but beneath the financial services is the underlying technology that makes everything work. I love that the JPMorgan Chase culture appreciates how critical tech is to what we do. So, if you're a coder, you can work on amazing engineering projects. And for a data scientist like me, I have incredible datasets to work with to help different businesses figure out what's important and what's just noise. It may seem strange to say this, but when it comes to data science, it doesn't really matter so much whether it's genetic data or financial data, the way I approach it is pretty much the same. And I see immediate impact from the work I do.

What are you most proud of in your career at JPMorgan Chase so far?
I'm most proud of the data science team that I have been able to build here at Bournemouth. I started out five years ago as the only data scientist, but now I have a team of seven. The bank gave me that opportunity to define my own career path and create a data science community here that is building artificial intelligence technology. It's a hot field. People have their pick of potential job options, but for those of us here, we feel that we can do innovative AI-ML work, with the full support and resources of this global financial giant behind us. It's really an exciting time of growth.
If you could talk to your younger self about her job search—and, especially, about going to work at JPMorgan Chase—what advice would you give?
I would tell my younger self to embrace change. It feels incredibly risky, of course. I moved half way around the world after all, and I had the full support of my family when I did it, but it was scary. I would tell that person that she needs to embrace the good side, which is about opportunity. And I would tell her that it's a not a race. It's not like you can lose, because change opens up new doors to experiences I couldn't have imagined.