Welcome
Congratulations on getting into your Early Insights Program! We're excited to share more about our people, our culture and dive a little deeper into our businesses and various program offerings to help you find your best fit as you go through your program.
We hope to use this page as a centralized resource and guide to help you get prepared with your career planning. We'll be sharing important information around our recruitment process, tips and advice on how you can stand out as an applicant and key dates and action items for you to take.
It's important you check back periodically for our updates --
you don't want to miss out!
Program Key Dates
Asset & Wealth Management Challenge

Our Early Insight Programs
A deep-dive program especially designed for students from non-finance related majors who are keen to know how they can kick start their career today in the vast world of finance.
Over the course of 3 days, you will gain in-depth insight into our businesses and teams, experience the culture at J.P. Morgan and put your skills and learnings into real-world practices through collaborative team activities. The training will provide you with the foundational understanding and knowledge of how a bank works and highlight the different career opportunities available to you.
---
Explore the world of Asset & Wealth Management through our case study challenge. Working with like-minded teammates, you'll gain valuable knowledge of how the finance business works with exposure to asset allocation, client management and scenario analysis through a hypothetical case study. Top performers will have the fast-track opportunity to earn a spot in the Asset & Wealth Management summer internship program. All majors are welcome.
---
We work hard to attract, recruit and retain the next generation of female leaders. The Winning Women program provides an entry into financial services and a meaningful overview of the many opportunities for female leadership at the firm. Find out more about our commitment to fueling female ambition with Women on the Move.
In this program, you will meet with junior and senior business leaders and hear their stories, experiences and advice sharing to help you build a successful career with us. You will learn about our different program offerings to find the one that best matches your interests and skill sets. This is your chance to get your questions answered about our firm and our internship programs. As a participant, you will also get to attend various workshops and receive exclusive access to resources on interviewing, recruitment and more to help you with your career planning.
The Winning Women program does not offer a fast-track to interview rounds.
---
If you're thinking about starting your career in Asia, check out our Inside the Industry program, virtually held over the summer. It's a great way for inspired minds like yours to get a head start in Investment Banking and Markets.
Not only will you learn about our business and recruitment tips, you'll also get to meet some of our people and showcase your skills through a collaborative team case study. This immersive experience will have a lasting impact on you, one that might even shape your future – no matter what your major is.
High-performing participants stand an opportunity to be fast-tracked to interview for our 2022 Investment Banking and Markets summer internship positions.
---
Our Find Your Fit event series are informational sessions that will provide you with an opportunity to deepen your understanding on a range of business areas and graduate programs that we offer in JP Morgan. You will engage with the senior business leaders to learn more about the business focus areas. You will also hear directly from our current and past program analysts on their experience with the firm during our panel or networking session.
In the event series for 2021, you can select sessions from the following programs across the months of August to September:
· Corporate Analyst Development Program
· Finance and Business Management Program
· Wholesale Payments & Corporate Banking Program
· Human Resource Analyst Program
· Quantitative Analytics Program (for Master & PhD students only)
The Find Your Fit event series are informational sessions with networking opportunities. It does not offer a fast-track to interview rounds.
---
At our Code for Good event, we bring coders and non-profit organizations together to solve real-world technical challenges. You will experience first hand how we use technology to inspire change, foster inclusion and make a difference in our communities.
Bring your coding skills. Create solutions. Network with other aspiring technologists from around the country. Work alongside our tech experts. Meet our recruiting teams and experience what it's like to work as an engineer at J.P. Morgan.
Top participants in our Code for Good challenge may be offered a position in our 2022 Software Engineer Program or Software Engineer Internship. We're excited to see your ideas in action!
---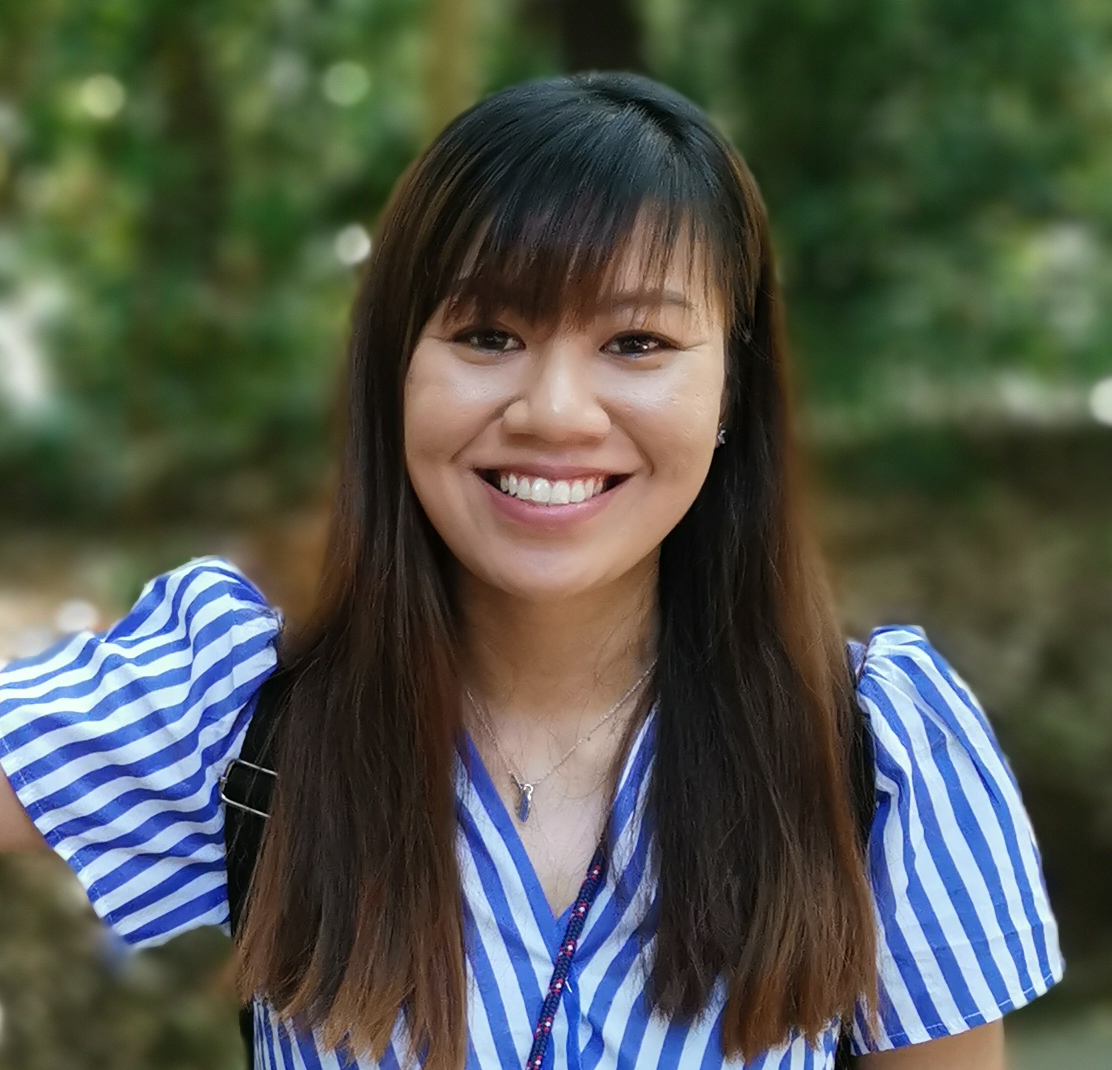 Ailin
Software Engineer Program

Through the Winning Women event, I got to know more about J.P. Morgan, meet other graduates and employees and hear from amazing women speak about how they overcame hurdles in their day-to-day job. I was drawn to this because I believe it is through challenges that we can grow and learn.
– Ailin, Winning Women
Learn about our Businesses
J.P. Morgan Virtual Experience Program powered by Forage
Join our premier virtual experience, designed just for students to get a taste of what it's like to work in the commercial banking, investment banking, markets and technology space. You'll find the perfect program to showcase your knowledge through these self-paced simulations and modules.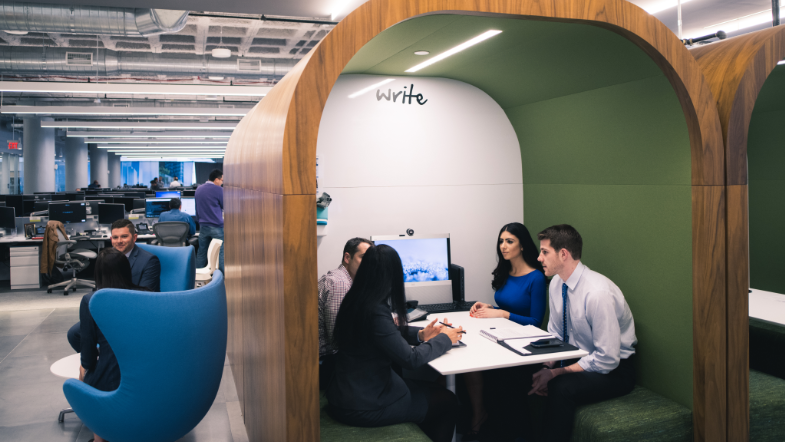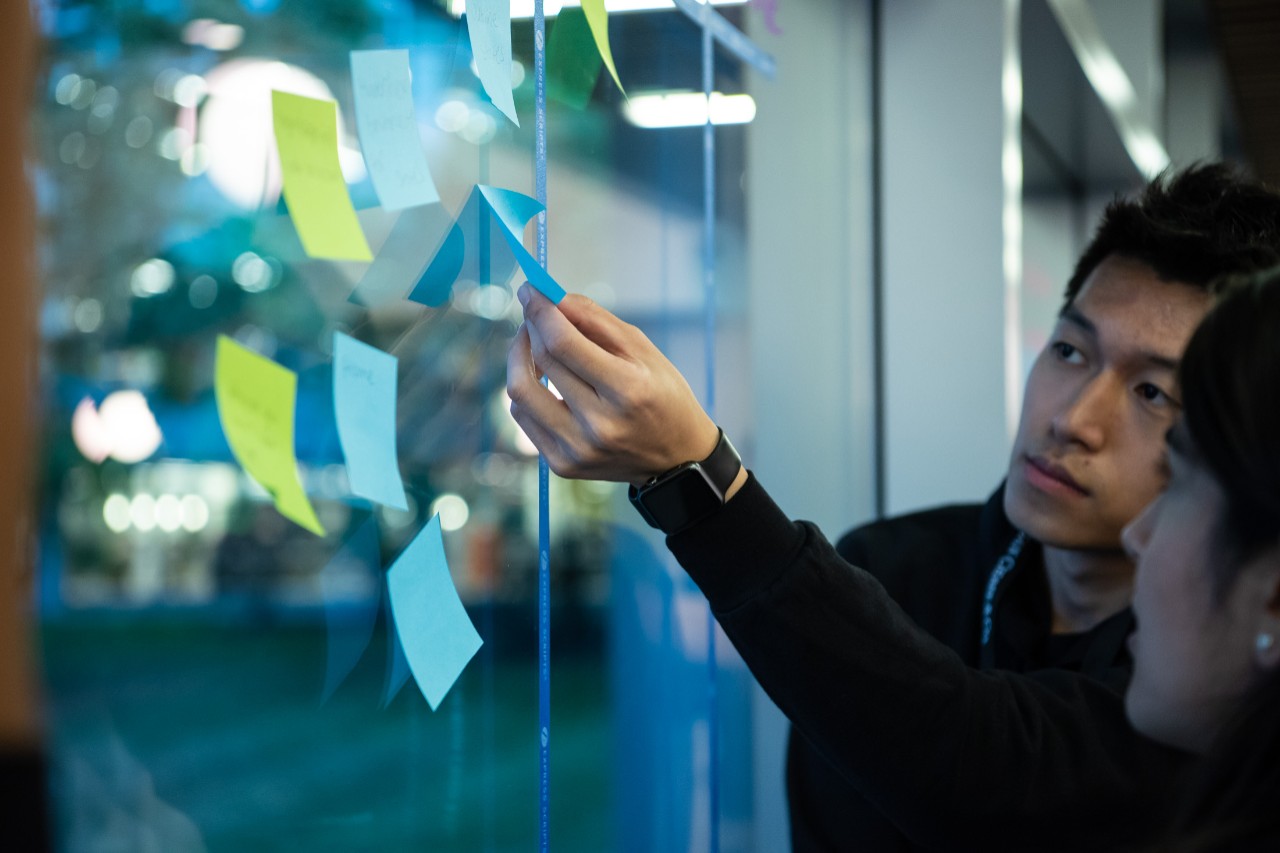 J.P. Morgan Podcasts
Meet our People


Want to know what you'll experience through your Early Insights Program?
Click on the profiles below and read what our past participants are saying!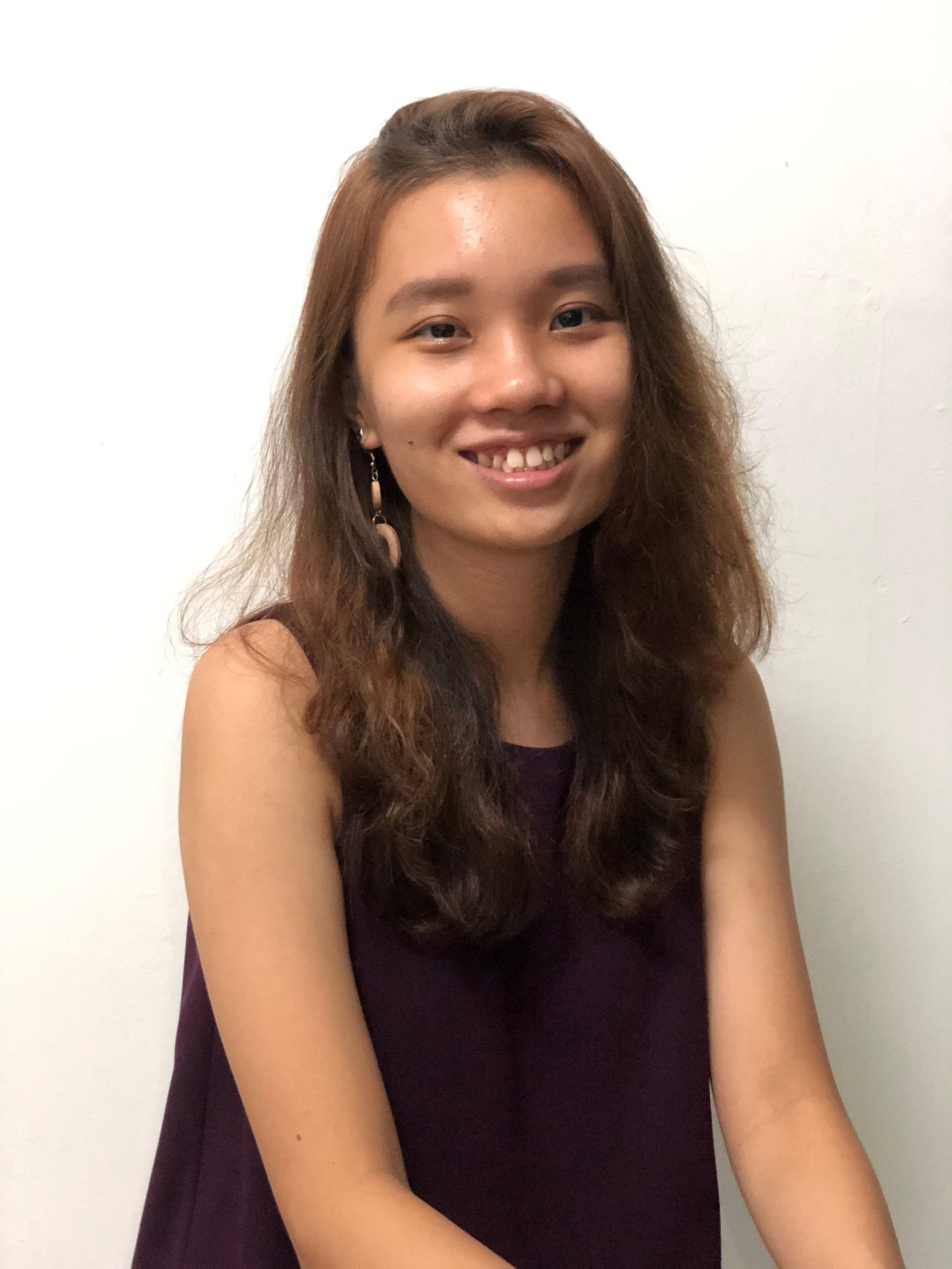 Tosy
Software Engineer Program

My name is Tosy and I joined J.P. Morgan as part of the Software Engineer Program (SEP) in 2019, specifically in the core banking space of the Wealth Management group. My team works on applications that strive to drive efficiency by automating various manual processes within the core banking space. I work closely with our business users as well, assisting them with support issues and bringing enhancements to various applications to make the user experience more streamlined and efficient.
My manager has been a great advocate for my career growth since the day I joined. I appreciate how my manager cares for my growth holistically, constantly encouraging me to try things outside my comfort zone and have open conversations about big topics like diversity. In addition, my colleagues were always so eager to assist whenever I reached out. I love being surrounded everyday by people who are tenacious but also warm and helpful.

I would not have had this experience and growth without participating in the Winning Women Program. As a student, I was not too sure about what I wanted to pursue and was curious about working in the financial sector. I jumped straight into the opportunity when I found out about the program. It gave me a safe space to interact with people from different studies and backgrounds.

I vividly remember one of the sessions where a senior leader shared her life journey, elegantly juggling her role as a daughter, wife, mother and individual. Her story resonated with me and I was inspired at how well she was able to carry herself and how she worked hard to make herself known. The question 'what do you want to be known for' is a motivation for me and challenges me to constantly think about how I can do things differently or improve to create the personal brand I would like to have.

The Winning Women experience impacted me greatly and made me want to work at J.P. Morgan. If I have one piece of advice, it would be to come armed with a truckload of questions. You might get answers that could surprise you and will give you better clarity on what you can do. You miss 100% of the chances you don't take. It might be something as simple as submitting the application for the program but will set the lasting foundation for your career. It was at Winning Women that I found out about the Software Engineer Program which I applied for – that's why I am here today.

---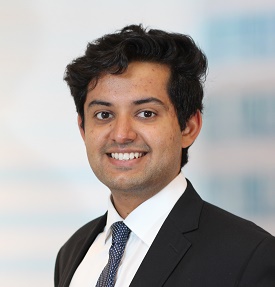 Varun
Global Finance & Business Management

My name is Varun and I joined the firm as a Corporate Analyst Development Program (CADP) intern. I was fortunate enough to receive a return offer that kick started my career here at J.P. Morgan. I rotated across three very different teams within the firm and currently work in a very specialized team called Corporate and Investment Banking (CIB) Conduct Risk Controls. It's a global role with exposure across the business focusing on the conduct related risks affecting our employees by applying analysis techniques to attempt to quantify conduct. The inherent impact driven nature of the role is extremely rewarding and allows me to see firsthand the impact of my work.
My upbringing was extremely diverse growing up in six different countries, which subsequently played a part when choosing my first employer. The most important criteria for me was diversity and a people centric workplace. J.P. Morgan offered me exactly that. Diversity was represented not just in terms of background but also in terms of thought process, experiences, and personalities. It was at Find Your Fit that I had my first experience of that collaborative culture.
For example, all the volunteers at Find Your Fit came from extremely diverse roles and backgrounds. When a question was asked to a manager not from that business, they would happily link you to the person with the right experience and knowledge. This allowed me to network across the different businesses. Funnily enough, when I returned as a full-time graduate analyst, these were the same people who made the transition to a full-time role less daunting.

As eager students hoping to enter the firm, we are usually exposed to second or third hand information available online but often I found it biased or inaccurate. I found that the easiest and most accurate way for prospective graduates to gain insights into the culture of the firm and the role was through programs like Find Your Fit. It was through these conversations that I learned about their experiences and their day to day responsibilities. Ultimately, it was the effort and genuine interest that each manager or recruiter displayed during our time together that stood out for me. It spoke volumes about the culture and people of the firm which further enhanced my drive to join J.P. Morgan.
The best piece of advice I can offer to anyone joining Find Your Fit is to not shy away from asking questions or from sharing your ideas. Make the most of your time at these events. These programs are a platform but are only useful if you use it.

---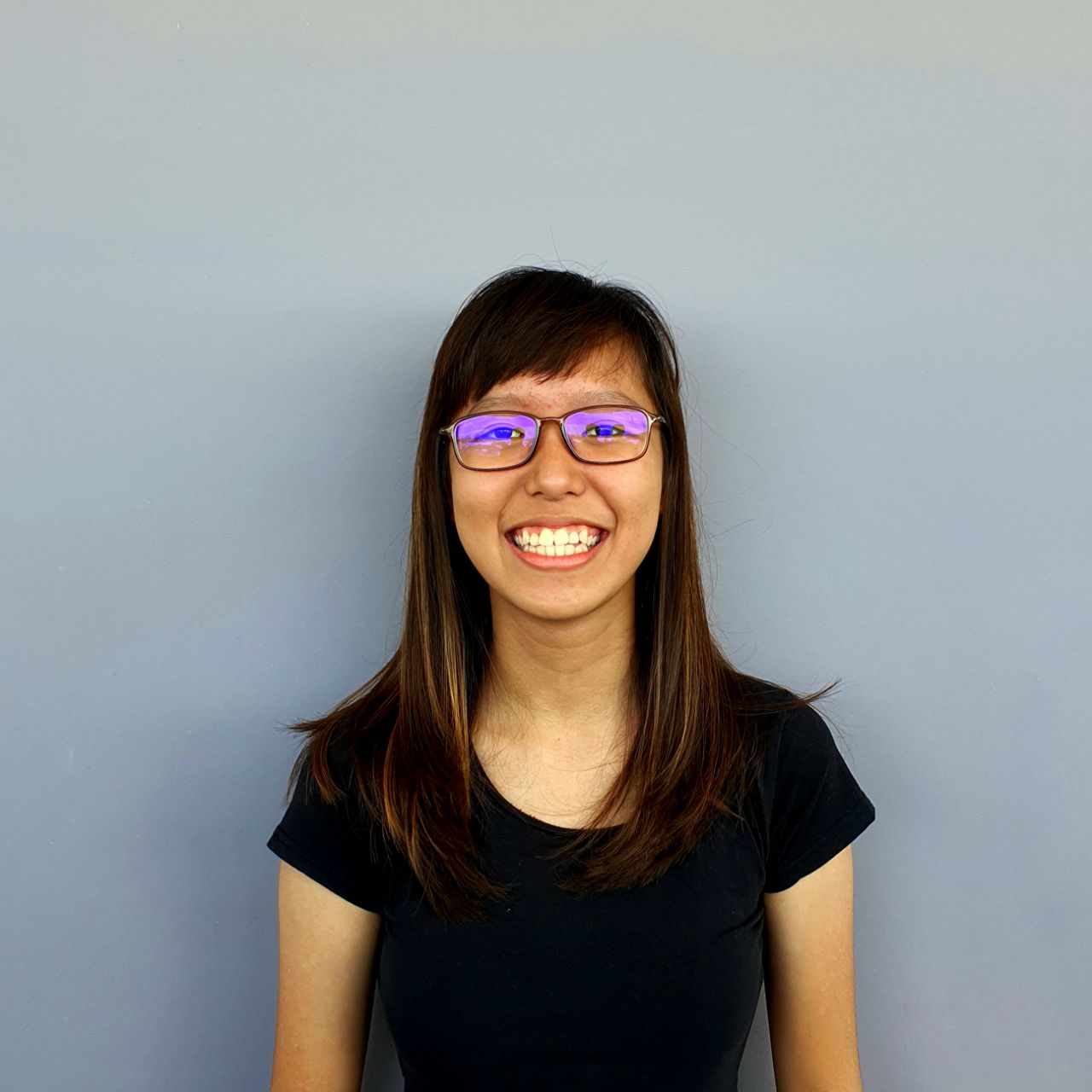 Eda
Software Engineer Program

My name is Eda and I am a Software Engineer Analyst in the Trade Surveillance team under the Corporate Technology business. My role primarily consists of programming and maintaining software that generate alerts for trade surveillance investigators.
Other than my daily work, I am also improving users' experience through two side projects. Namely, revamping our investigation platform's user interface (UI) and the search bar experience of Corporate Tech applications. I also joined a User Interface interest group, where we share our knowledge and discuss any problems we might be able to solve in Corporate Tech.

I applied for the Code For Good program in 2018. Unlike other hackathons I participated in, this was an opportunity to use my technology skills to give back to the community and provide solutions to challenges faced by NGOs. I was very nervous at first because I would be working with people I never met before, but the experience turned out to be great. With the support of our mentors, we managed to work well together to put forth a viable and scalable solution. In fact, the most memorable experience from Code For Good was being able to showcase our prototype in front of senior management, all the team mentors, NGO representatives and other hackathon participants. After working on it for the entire day, it was great to be able to present the fruits of our labor.
Given that our mentors came from different lines of businesses and have worked in the company for quite some time, we got to ask questions about how their business operates, their work experience and what their team does day-to-day. They were all very willing to help and friendly towards us.

After saying all this, my advice would be to just go for it and apply! You don't need to know a lot of programming languages or frameworks. Each person in the team will bring a different skill to the plate so don't worry about having to be the expert. Code for Good is a great platform to learn and improve your technology skills, discover which area of tech you are interested in and most importantly, create lasting connections with your peers and company managers. And who can say no to helping NGOs and giving back to the community?

---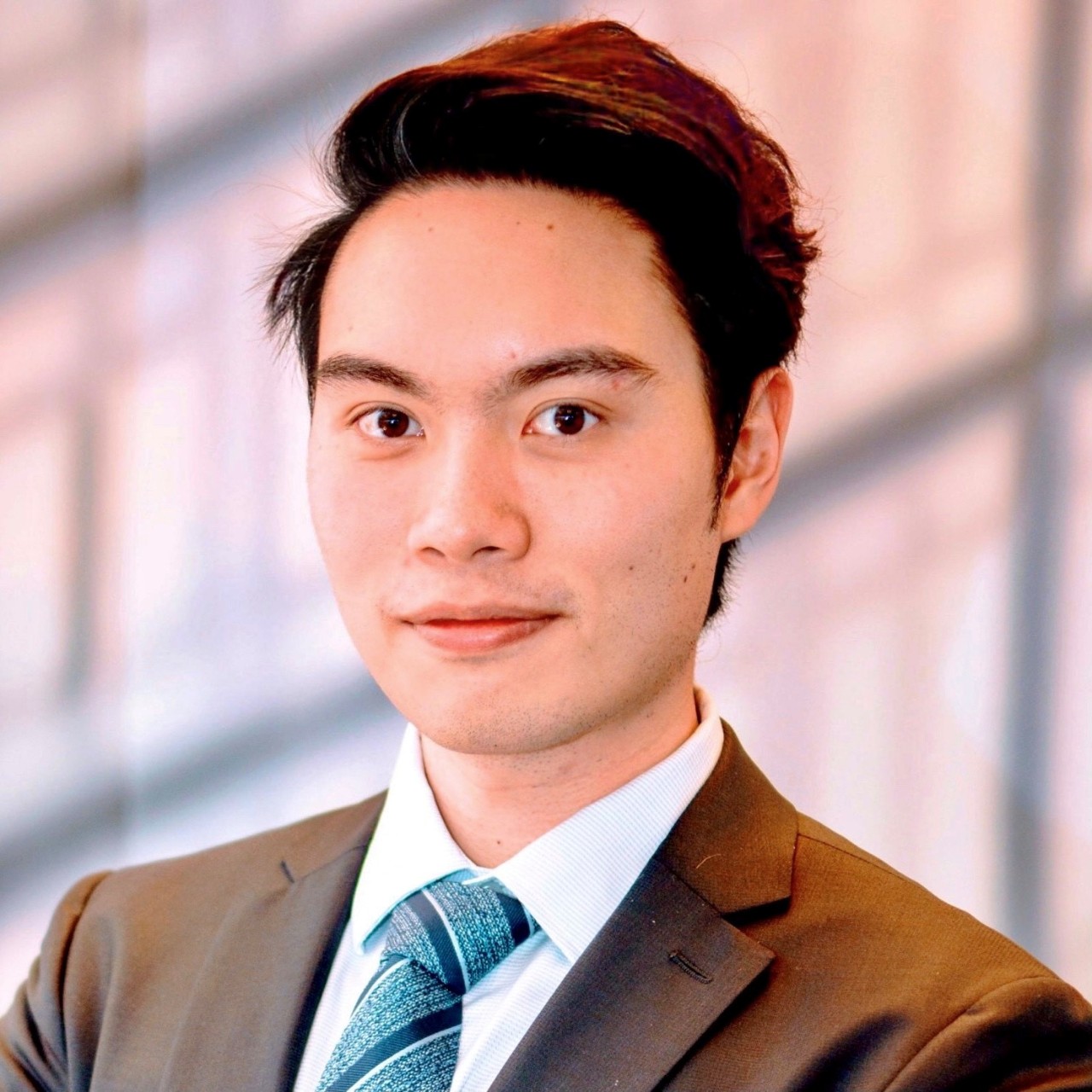 My name is Aaron and I'm a rotational analyst in the J.P. Morgan Asset Management business based in Taiwan. I am currently supporting the Product and Client Portfolio Management Team and moving into Institutional Sales for my next rotation. With the help of my manager, I have a clear and structured development plan that allows me to cultivate key skills and set a strong mindset throughout my rotations.
Like every other university student, we gained theoretical knowledge in our coursework, but lacked the practical experience. The Asset & Wealth Management Challenge (AWMC) provided an excellent platform for us to showcase what we learned from school. To do well, we needed to understand the client's need, showcase teamwork, pay attention to detail and demonstrate strong presentation skills.

Client-first mentality is always emphasized in the firm and competing in AWMC really changed my perspective on this. With the guidance of our mentor, I quickly realized that the key is not always about chasing the ultimate return with the portfolio but to focus on addressing the client's needs based on their future plans and risk tolerance.

A mentor was assigned to us after the second round of the challenge. Having a mentor allowed us to view our case from a professional's perspective, making our solution more robust. It was a special and rare opportunity for us to be able to get in touch with Associates and Vice Presidents in a closed session and be able ask them anything. I received career advice and gained insights into the industry and the firm. I even stayed in touch with my mentor from AWMC - he guided me through my interview and even now in my daily work.

Overall, the most memorable part for me was the Q&A session after each round of presentations. We had to think on our feet as we could not preempt the questions being asked. To add more pressure, how each team responded to the questions often determined the winner of each round. The intensity during the final presentation is an experience I'll never forget, with four pairs of eyes staring straight at you. Our goal was to stay poised and structure the responses answers logically. Thinking back, this experience prepared me well for my interviews as well.

AWMC gave me a head start in my career as the learning experience was drastically different from what I had learned in university. That really benefitted us not just during the competition, but also in my career as a J.P. Morgan analyst.

---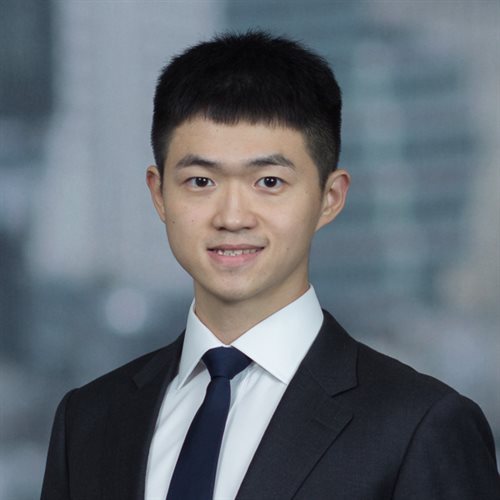 My name is Jerry and I am working in the China Digital Access Investment Banking team. As an analyst, I was exposed to various products in the TMT (Technology, Media and Telecommunications) sector and helped with M&A (Mergers & Acquisitions), ECM (Equity Capital Markets) and DCM (Debt Capital Markets) transactions. In my day-to-day work, I support the team in the entire deal process from marketing, pitching, execution and attending to various client requests and internal processes.
I was a past participant in the Inside the Industry program in my early stage of career planning. Inside the Industry is a comprehensive introduction of how different departments in a global bank work through detailed case studies. The deal project I worked on provided me great learning opportunities and I was given mentors from multiple departments including the Investment Banking, Sales & Trading and Research teams. They shared some of the real life experiences they faced in the work place and helped me better understand the firm's businesses and the way it operates. I also befriended many peers, some becoming my lifelong friends today. As a University student at the time, this experience was exactly what I needed to learn more information about the business and daily responsibilities of employees first hand, something that was hard to come by and at time inaccurate from other sources.
One takeaway about joining this event is to be prepared and proactive and start your career interest search early. Information is key for career preparation and I would encourage you to reach out to alumni or employees to better understand what this company is about.
---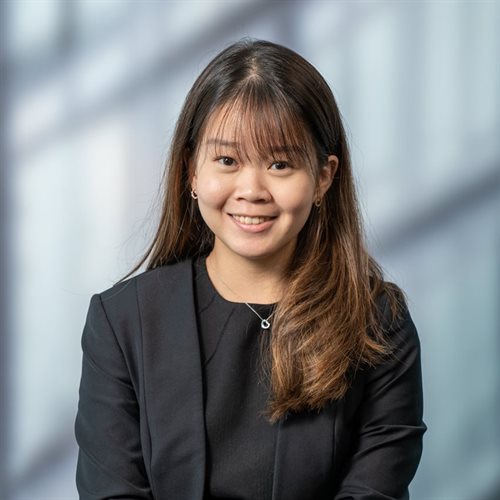 Joining the Asset & Wealth Management program allowed me to gather more insight on what was required of a professional in Asset Management and what the corporate culture was like at J.P. Morgan.
– Clara, AWM Challenge
Online Academy
Our Online Academy can help you make smart decisions about your career. Hear first hand from our employees and get your questions answered in real time through our live Q&A.
We'll be covering topics from career advice and business overviews to impactful projects we're working on. You'll gain insight into our recruitment process, program opportunities, what we do and how to get started on your career journey.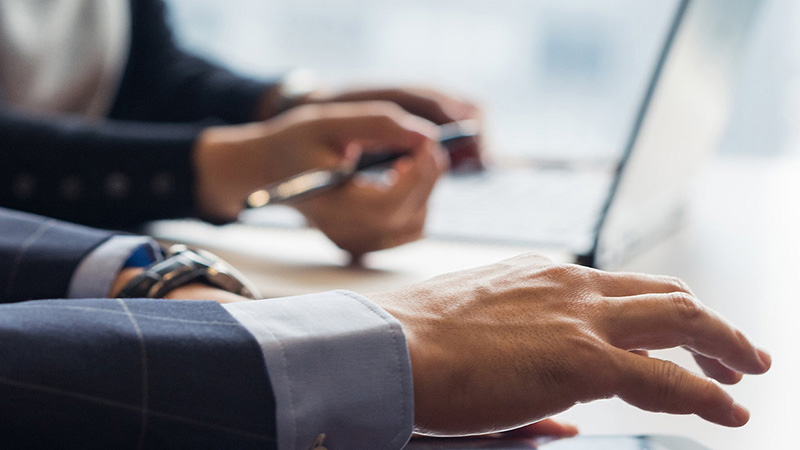 I registered for Code For Good because I wanted to meet engineers who are solving real world problems. There are many hackathons out there, but not many provide an opportunity to meet some of the employees
– Kenneth, Code for Good
Frequently Asked Questions
Q: When do applications open for Summer 2021 and what is the process?
A: Applications open in early August.
Q: What should I include on my resume to stand out?
A: Focus on activities both inside and outside of the classroom. Student groups, part-time work, research/projects all provide skills that are relevant for our roles.
Q: How much do recruiters focus on GPAs when accepting and reviewing interns? What is an ideal GPA?
A: We do not have a GPA requirement. In addition to your academic record, we look for candidates who demonstrate an interest in financial services and/or a significant commitment to campus involvement, community service or work related activities.
Q: What are some networking conversation topics I can use when talking to a J.P. Morgan employee?
A: Here are a few topics you could use to kickstart a conversation:
Journey to JPMC – ask how they got here
Tips from back when they were in school – what are key skills that you can develop in school
Skills needed for success – day to day, what are the skills that they use in their jobs to be successful
Resume review – after the initial conversation ask if they'd be willing to provide you feedback on the resume
Interview prep – how to answer common interview questions (tell me about yourself, why finance/JPMC, a time when you took a leadership role, etc)
Q: Will our participation in the Early Insight Program be considered as part of our application process for the Summer 2021 internships (as the in-person program would have)?
A: Yes, we are taking into consideration your engagement with the program and track selection as we progress you through the application process. We will be communicating next steps with you once internship applications open.
Q: How has the current virus outbreak affected recruiting and internship hiring for J.P. Morgan?
A: We have successfully implemented a virtual internship experience where interns have the opportunity to complete a robust and productive experience. We are currently working on putting together an interactive and informative 2021 recruitment season and we will communicate more information about interviews and super days at a later date.
Q: What is CodeVue and how can I prepare for it?
A: CodeVue is a coding platform to engage candidates to complete timed coding challenges. Candidates have the option to choose which computer language they want to code in prior to launching these challenges. Upon completion of each challenge, candidates will need to video record themselves answering a HireVue question before advancing to the second coding challenge.
Q: I am not a resident in any of the Asia countries – will J.P. Morgan sponsor my visa and is it required for me to know an Asian language?
A: It would be advantageous to speak an Asian language but it depends on the program and role you apply for. Please connect with our recruiting teams to find out more on language requirements, sponsorship policies for employment visa, flights and accommodations for our programs.
Q: Can I really have an impact?
A: At J.P. Morgan, our people drive our businesses forward. Across our businesses as well as our Corporate Functions, you can work with a range of clients and stakeholders, internally and externally, including corporations, governments, small businesses and individuals. No matter where you join, you'll be part of a leading global financial services firm that continuously reinvents the industry, using fresh thinking and original ideas to meet our clients' ever-changing needs.
Q: How can I prepare for a virtual interview?
A: For virtual interviews, make sure your settings and background reflect how you want the interviewer to see you. Take the virtual or phone interview from a quiet, uninterrupted area. Make direct eye contact with your interviewer and avoid reading from notes whenever possible. Most importantly, relax and be yourself. We know the interview process can be nerve-racking, but we honestly want to get to know the real you. Review more tips on our careers website.
---
Connect with us
Have a question that wasn't answered above? We are here to provide guidance, coaching and answers to any additional questions you may have.
Please contact us at jpmorgan_asia_recruiting@jpmorgan.com and someone from our team will be able to help you.