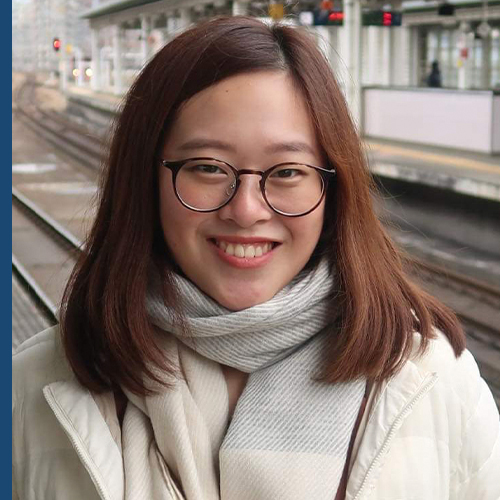 Work location: Taguig City, Philippines
Major: Applied Corporate Management
University: De La Salle University
Favorite breakfast food: Garlic rice with longganisa (Filipino-style sausage) and fried egg
Top travel destination: Japan and South Korea
Languages spoken: English, Tagalog and Hokkien
Favorite ice cream flavor: Classic vanilla or chocolate hazelnut
Favorite coffee beverage: Black coffee
Favorite hobby: Skincare and beauty product enthusiast
Job in a nutshell: In my previous role as program and business manager, I oversaw different scopes of work for Human Resources – from executive reports, project management and other various roles. Currently I am a Total Rewards Manager for the Philippines Corporate Centers.
Dani Ong
---
Total Rewards Manager, Human Resources
Dani Ong's friends all thought she would ride her high-energy personality into marketing or advertising, so they were slightly shocked when she accepted a full-time position in Human Resources. "I'm the one who usually hosts events and brings people together, the one who breaks the ice when there's an awkward silence in the room," she says.
Financial services wasn't on her radar until she attended a JPMorgan Chase talk at her university for a summer internship program. "I was drawn to how they presented themselves and the culture," she recalls. "They really emphasized ethics and integrity. I thought, 'I want to be in that kind of company.'"
Working as an intern reinforced that first impression, even as it added richer dimensions and challenges. Dani realized that working at JPMorgan Chase would allow her to use her people skills to the fullest, in an area of expertise that focuses on the company's greatest resource: Its workforce.
What convinced you to come work at JPMorgan Chase full-time?
You hear so many things about how competitive and cut-throat the corporate world can be, but what I experienced as an intern was the opposite. Going through my rotations, everyone was friendly and helpful. There was always a sense of teamwork and collaboration, and I felt challenged from the beginning. I was able to work on interesting projects where I felt heard and was encouraged to think about my growth.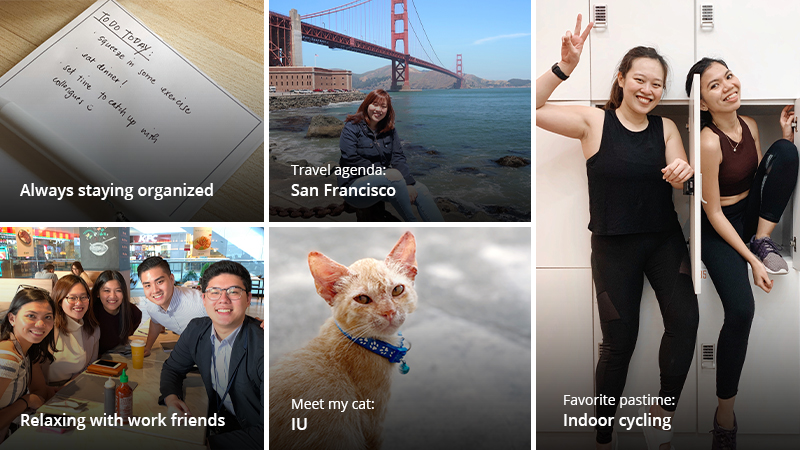 Was there a moment when you knew you had made the right choice?
Early on, I remember meeting with my manager one-on-one to talk about a project, and he noticed that I was kind of sad. I was dealing with a personal issue at that time. Instead of just brushing that off, he asked me what was wrong, and when I shared my problem with him, he shared a similar story with me.
There's so much power in just a single interaction like that—the way that person supported me in that moment. I had been there maybe 10 or 12 weeks, but he made me feel like a part of the community. And more recently, during the pandemic, like everyone, I was having a tough time. I report to a different manager now, but the support I got, the understanding, was just as strong and consistent. This is the culture here—it's all about how we treat each other as best we can.

What do you like best about the work you do?
I work with almost everyone, within and beyond Human Resources. In essence, my role is focused on business and program management, so I touch a lot of stakeholders, which really suits who I am and my extroverted personality. I've learned a lot about all the different business and support areas in the company, and I never feel lonely in this job.
What project or accomplishment are you most proud of so far?
I recently completed a project to unify our employee recognition program for the Philippines Corporate Center, which has around 17,000 people. We realized that we lacked a consistent program to recognize our employees, and that every business, group and team seemed to do something different. I was tasked with leading a project to create a standardized program for everyone. I started in September 2020, and presented to the Operating Committee in the second quarter of 2021. Now it's up and running, and it's so rewarding to see it utilized today. We wanted to make sure that everyone gets recognized in the same way. I think of this as one of my best achievements, especially during these challenging times we're still going through.