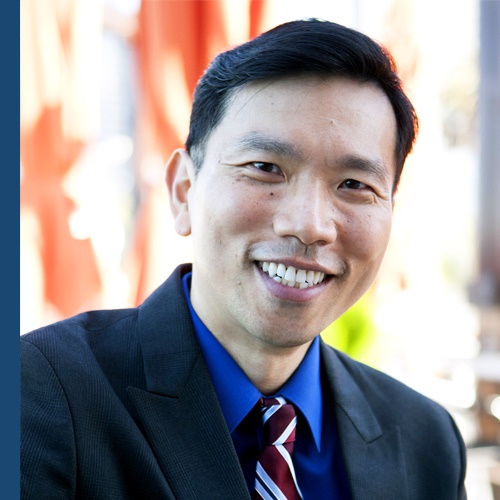 Work location: Palo Alto, California, US
Major: Information Management and Computer Science
University: National Taiwan University and Stanford University
Favorite breakfast food: Greek yogurt with granola and fresh fruit
Top travel destination: US National Parks and Taiwan
Languages spoken: English and Mandarin
Favorite ice cream flavor: Chocolate and Lemon Gelato
Favorite coffee beverage: Green tea latte
Favorite book: Topics on technology, leadership, personal improvement and biographies
Favorite hobby: Hiking in nature, piano, photography, gardening and music (classical & jazz)
Job in a nutshell: I lead the Commercial Banking AI team which I built from scratch since I joined the firm. With the team we develop AI solutions in the cloud to transform the business and to enable new opportunities!
Favorite tech resources: Twitter, LinkedIn, and arXIV.org
Favorite piece of tech:
AI (fascinating field with so much energy, mind-blowing innovation, and numerous possibilities)
Skills for tech role: Solid foundational knowledge framework, analytical skills, passion in solving hard complex problems, growth mindset, curiosity, good communication and people skills for fruitful collaboration
Daniel Wu
---
Head of AI & Machine Learning, Commercial Banking
At work, Daniel Wu spends most of his time immersed in futuristic tech. Not surprisingly, when it comes time to unwind, he goes in the opposite direction, putting himself as far from tech as possible.
Daniel got his start in the high-pressure world of Silicon Valley startups before moving to JPMorgan Chase, where he's Head of Commercial Banking AI and Machine Learning. "It's a fascinating field with so much energy, mind-blowing innovation, and numerous possibilities," he says. "There is always something new to learn, and it's challenging to keep up with the speed of innovation."
All that fast-paced, cutting-edge innovation can be exhausting, so Daniel unplugs by going hiking and losing himself in nature. "I typically just observe nature and kind of reflect and think and be able to slow down," Daniel says. "Even if I can just do 90 minutes, it kind of rebalances me."
Daniel's work centers around democratizing AI, making it more available to businesses and users around the world. And, with any luck, by transforming today's business as usual into the more efficient world of tomorrow, he will make it easier for others to find time to follow his path into the pre-industrial world of yesterday.
What convinced you to choose JPMorgan Chase?
I reached out to JPMorgan Chase. I was exploring what was out there, and then I saw the job posting. It was very interesting, because the idea of having to create a team from scratch aligned with the kind of startup mentality I have. It is very hard, but it's also very exciting and very rewarding, because there's a lot of learning to be gained through the process.
Obviously, the scale of what JPMorgan Chase is doing around the globe attracts me. I wanted to apply AI outside of the tech industry. Since the financial industry is so deeply intertwined with everybody's daily lives and their wellbeing, it's a place I wanted to see this technology take off and actually transform this industry.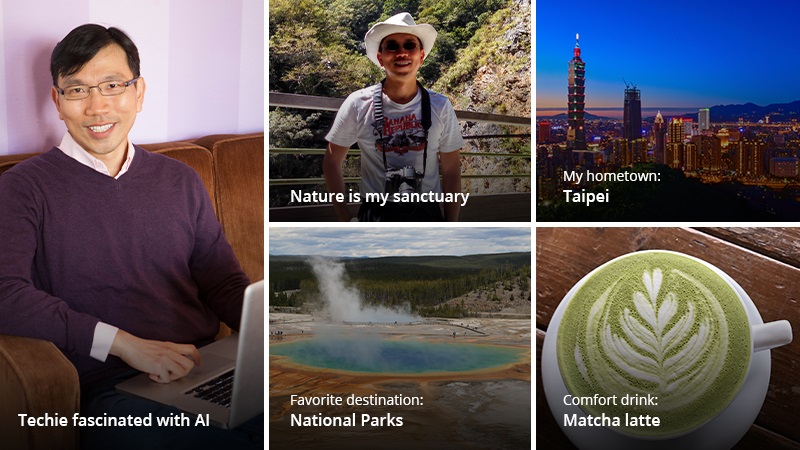 How would you describe the culture you've felt since you joined the firm?
Everybody is equal, regardless of whether you have a PhD or you just graduated from a four-year college. We all have a set of unique strengths that we bring to the team, and I tell that to everyone on my team: There's a reason why I hired you. So they should not feel intimidated when they're sitting with the PhDs or the folks who have 20 years of industry experience, because each one of them has their own strengths.
We usually have to be very creative and bring multiple different solutions to solve each problem. That's something that I'm trying to help build here – a team with very diverse skill sets, career trajectories, and experience levels. All the diverse experiences that they bring help us to solve our puzzles.

What sets JPMorgan Chase apart from other companies?
As one of the world's largest banks, we're solving problems at a very large scale, and every solution needs to be able to scale up. You can't just throw any spare part – or old model – at the problem and expect it to work, because you have to satisfy all these compliance criteria at the same time. So it makes solving our problems very challenging but also very interesting.
Is there anything that surprises you about your relationship with your employees? How does that relationship empower them?
Every time you're starting a new team it's a big challenge. Part of that is building up a welcoming culture, and making sure that you take care of that culture–that any new members you add to the team can add to that culture, rather than derail what you envision. We focus on retaining these very talented people that we spend a lot of time identifying and bringing on board, keeping them happy, making sure they have a path for career development and ensuring that they enjoy their work and that they stay challenged.
What is one challenge you faced at work that really helped you grow?
The technology reinvents itself every few days—at least!—so keeping abreast of what's happening out there is itself challenging. This is a new territory. There's no set and well-discovered path to success. Everyone in this field, literally, is exploring – we're sort of pioneers and trying to get things to work and solve business problems with AI. So it's very exciting, but at the same time it has a lot of uncertainties. And you have to handle them and pivot very frequently.
You can't assume that you can develop a plan that will work for three months and then stick to your plan. Usually, you're lucky if you can stick to the plan for a month. And then sometimes you just have to drastically change what you had planned for in the beginning.