Work location: Manila, Philippines
Major: Accountancy
University: De La Salle Lipa
Favorite breakfast food: Lomi, mami and siopao of Batangas (pinoy food with Chinese touch)
Top travel destination: Japan, Philippines, Switzerland and Alaska
Languages spoken: Filipino and English
Favorite ice cream flavor: Chocolate, Ube and Langka (jackfruit) and coffee-based flavors
Favorite coffee beverage: Kapeng Barako of Batangas
Favorite book: The Da Vinci Code and Inferno by Dan Brown
Favorite hobby: Basketball, cycling and playing guitar
Job in a nutshell: I am responsible for overseeing the Invoice and Payment Operations in Asia. The role allows me to lead people across the region, to collaborate with different folks globally, to network and connect with business leaders, and to create the best customer experience when it comes to invoice and payments
Glenn Bautista
---
Business & Operations Manager, Invoice and Payment Operations
Glenn Bautista would be useful in a zombie apocalypse. As an avid basketball player and cyclist, he has the stamina to outrun zombies. As a guitar player, he could entertain his fellow survivors during down time. Most importantly, he is a whiz at math, which helps him solve problems.
"I've always been interested in numbers and analysis, probably because of the influence of my father, who also studied accounting," Glenn says. "Although automation and the use of artificial intelligence will shape the future, I believe that accounting and analytics will always be essential."
All of which makes him an essential part of JPMorgan Chase. And, while he was hired for his financial talents, if there ever is a zombie apocalypse, it's good to know Glenn's around.
What convinced you to choose JPMorgan Chase?
I was with my second employer for roughly three years and as a young professional, I was eager for better opportunities. There were a number of companies that I applied for, and two stood out. The top one was JPMorgan Chase.
I received an offer for both, and I had to choose. JPMorgan Chase's salary package was a major consideration, but when I got a better understanding of the company and that I had an opportunity to work for a global company, it was a no brainer.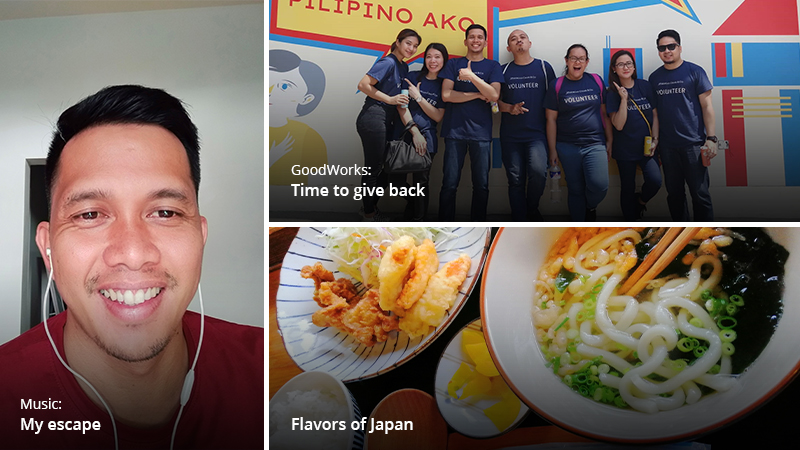 When you came to work at JPMorgan Chase, what was your first impression?
That was about 15 years ago. It's hard to recall exactly how I felt, but one thing that pleasantly surprised me was that when I would talk to a manager or somebody in a senior position, I would keep referring to them as "sir," and they would ask me to refer to them by their first name. That made an impression on me. We're all treated as equals at the company.

What is your favorite thing about interacting with your managers, co-workers or team?
Probably the connections you make. These are people who helped me achieve my goals and continue to help me grow. At the same time, there are the people who I am able to share my knowledge and ideas with and help them in their respective careers, too.
What was the moment you knew you'd made the right decision to work at JPMorgan Chase?
The most recent one was my promotion to vice president. When I think that I started as the most junior member and have come so far with JPMorgan Chase, it's overwhelming. The company has an environment that supports growth and helps you enhance your knowledge and skills through its training programs and global projects.
Apart from career growth and development, we all work to ensure financial security and to have a better future for our family and kids. And JPMorgan Chase offers that.
What do you think would surprise people about being a business and operations manager for procurement and accounts payable operations at JPMorgan Chase?
The role itself is common and essential for all organizations, so I don't know if it would surprise people but with JPMorgan Chase, you'll be surprised because of its scale. Our global operations have a reputation for being the best in the source-to-pay industry. And there are a number of opportunities to learn, network, and to have a career shift or advancement.
What is one challenge you faced at work that really helped you grow?
JPMorgan Chase gave me the opportunity to lead a team and to regularly interact with senior leaders. I've learned a lot working with a firm that has sailed through difficult times—such as the financial crisis around 2010 and the pandemic—and has still managed to stay on top.
If you could talk to your younger self about their job search— and, especially, about going to work at JPMorgan Chase—what advice would you give?
I would talk about the value of being committed, involved, and prioritizing a work-life balance. I would encourage my younger version to go with JPMorgan Chase because of the programs and the opportunities that the company offers, plus its commitment to giving back to communities and making the world a better place.