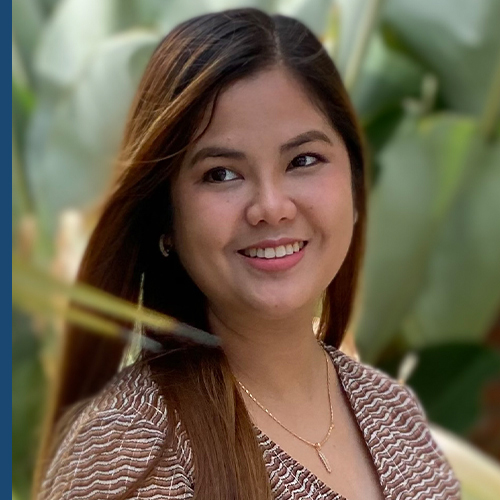 Work location: Taguig, Philippines
Major: Math
University: University of the Philippines
Favorite breakfast food: Fried rice, Tapa and Egg (Tapsilog)
Top travel destination: Japan (love their food)
Languages spoken: Filipino and English
Favorite ice cream flavor: Chocolate and Vanilla with toppings
Favorite coffee beverage: Sea salt latte
Favorite book:
Harry Potter by J. K. Rowling
Favorite hobby: Watching movies and singing
Job in a nutshell: My role is to maintain best in class Client Service by assisting my clients in any operating issues, becoming their trusted adviser and proactively offering appropriate solutions in order to identify efficiencies and opportunities
Grace Rabin
---
Client Service Account Manager, Payments
Grace Rabin has always loved numbers. So, after graduating college, she followed her dream into banking… just not with JPMorgan Chase. While working as a headhunter, she discovered that—try as she might— she couldn't hire anyone away from JPMorgan Chase. Often. Through all those interviews with JPMorgan Chase employees, she learned what an incredible company it was to work for. After thinking it over, she decided to join the company those people were so passionate about...and she hasn't looked back!
What convinced you to choose JPMorgan Chase?
It's JPMorgan Chase, one of the top international banks in the world. I've always wanted to be part of a strong firm, and it fell in line with my banking and financial interests. When I headhunted, I would get candidates from JPMorgan Chase, and I was amazed at how loyal they were to the bank. When I came here, I was in the canteen and saw one of the candidates I interviewed. He was still here! That's how I knew it was a good company: People stay here for the mobility—if you want to grow, or take on another challenge, you can look within the company and find an opportunity.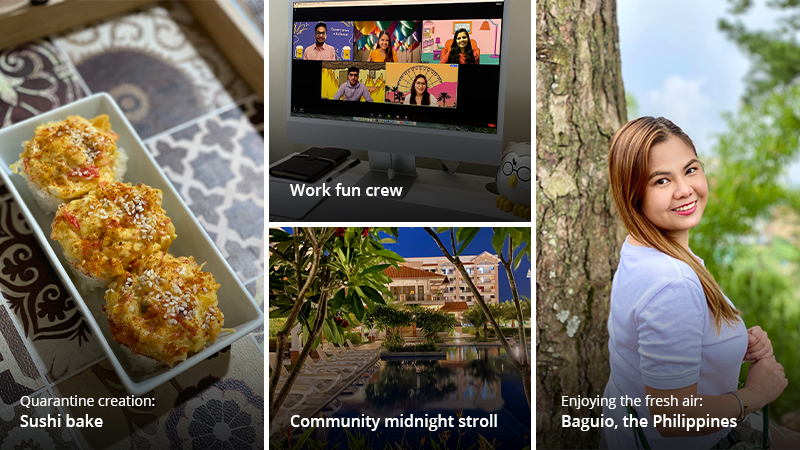 When you came to work at JPMorgan Chase, what was your first impression? Did anything surprise you?
When I joined JPMorgan Chase, I was surprised that I could suggest changes to the process, and the changes would be made. In my personal experience, that's a rarity. I knew from the outside that it was a big company, but didn't realize it's dynamic. It's exceeded my expectations, and the opportunities here are vast.
The company really takes care of its people and keeps up with the times. Since it's a bank, you'd think that everything would be formal, boring and serious, but it's not like that. There's a lot of activities the company supports, and that makes it interesting. We have platforms that encourage you to be very active in your role and location.

What is your favorite thing about interacting with your managers, co-workers or team?
While we're working remotely because of the pandemic, more than half of my team is located in India and Europe. But even though we're located in different places, the relationship is so tight—there is a bond, and we feel that we're part of a family. We still have engagement activities where we spend 30 minutes playing games. We recognize and take care of our people.
What was the moment you know you'd made the right decision to work at JPMorgan Chase?
When I saw all the people celebrating long-term anniversaries, I realized that this company really knows how to take care of its people. They wouldn't be here for a long time if they weren't happy. JPMorgan Chase is very supportive of my career trajectory. Every couple of years, I've been promoted because of my performance, and I've been given opportunities to do what I want.
What do you think would surprise people about being in Client Services at JPMorgan Chase?
People doing the role for a long time. Client Services can be difficult because you're the face of the company. If something difficult happens, you have to explain it to the client. So I didn't expect people would really, really love it so much that they would stay and continue in the same role for many years.
What is one challenge you faced at work that really helped you grow?
People Management. Suddenly, I wasn't just responsible for me—my priority had to be my team's growth. I have to make sure we're working towards the objective of the company and the team. That helped me grow professionally because I couldn't just think about myself, but had to think about others and their growth, while balancing my own portfolio. It's a stretch, but it's fun!
If you could talk to your younger self about the job search – and especially about going to work at JPMorgan Chase – what advice would you give?
First, be open to a long-term commitment. If you go to JPMorgan Chase, it doesn't have to be a short stint for a couple of years. The company knows how to take care of its employees. Number two: take charge of your career. If you want to do something, change something, grow, have career advancement, then join us, because the company will support you. That's the reason we're one of the top banks in the world!