Employee Stories
Having a Mentor, Being a Mentor: Terrell's Story

When Terrell McCallum found his mentor at JPMorgan Chase, their relationship opened doors for him. A few years later, he's helping someone else find their opportunities... by being a mentor.

---
I gripped the cool microphone in my hands and stood up in front of the crowd. I was in the JPMorgan Chase office in Lewisville, Texas. The career mobility panel—one that I had driven 45 minutes to attend—had just concluded.
It was my moment to ask the question that had been on my mind since I started at JPMorgan Chase two months ago. I began, "I'm currently a contract worker. I'm committed to JPMorgan Chase and my work. I'm looking to earn a fulltime position at the firm. What would you suggest I do to make myself stand out?"
To my surprise, one of the panelists, the CEO of Chase Auto Finance, Peter Muriungi, responded, "The first thing you should do is get my number."
Elated doesn't begin to describe my feelings at that moment.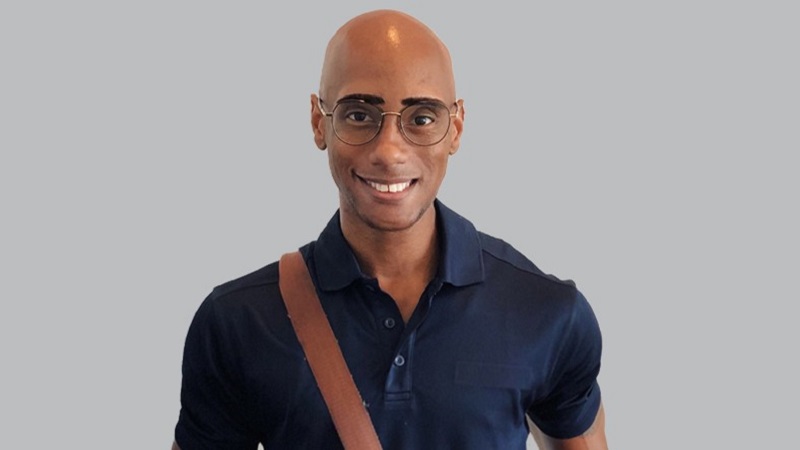 A Lifetime of Challenges
My journey to JPMorgan Chase was not typical. Growing up in Mississippi prepared me for a lot of things, but the corporate world wasn't one of them.
I had dealt with challenges before. My experiences had taught me that the knowledge you gain makes the journey worthwhile, but it isn't easy. While in college at Ole Miss, I had to work several jobs to keep myself enrolled. I had trouble keeping active semesters back-to-back, and ultimately chose to finish online, while working full-time.
So, when I had the chance to become a contractor at the firm, I jumped on it, realizing that this opportunity could launch my career. But I didn't know how, until I attended the Black business resource group's (BOLD) career mobility panel and met my mentor, Peter.
Finding a Mentor
While I understood the power of positive role models, I never could have guessed the profound impact a mentor could have. Peter took me under his wing and helped me see the various pathways to advancement at JPMorgan Chase.
His perspective was invaluable—he had done this before. And, as a Black executive at the company, he showed me what it meant to be a leader. He was more than a role model; he gave me the intangible skills I needed to appropriately market myself and my skills.
Sure enough, it worked: I earned my full-time position in March of 2015.
Five years later, I'm a Business Management Associate for Corporate Client Banking and the former co-chairman of BOLD, where I led the professional development pillar.
Passing It On
Inspired by my relationship with Peter, I decided that I needed to pay it forward and joined The Fellowship Initiative (TFI), a JPMorgan Chase program that focuses on improving economic and social outcomes for Black and Latino men—as well as other young men of color—from low-income communities. Not that long ago I was struggling myself, so it seemed natural for me to try my hand on the other side of the equation.
My mentee and I worked hard on goal-setting, prioritization and confidence. As a young man of color working toward my MBA at Southern Methodist University, I could relate to his struggles. I stressed the importance of education and highlighted the power of mentorship.
Mentorship has changed my life. It helped me create the foundation for my career and it allowed me to learn and pass that knowledge on to the next generation.
When I think back about standing up in front of the crowd that day in Lewisville, I never could have imagined how it would change the trajectory of my life. And now, only five years later, I'm able to positively impact the next generation of leaders for years to come.