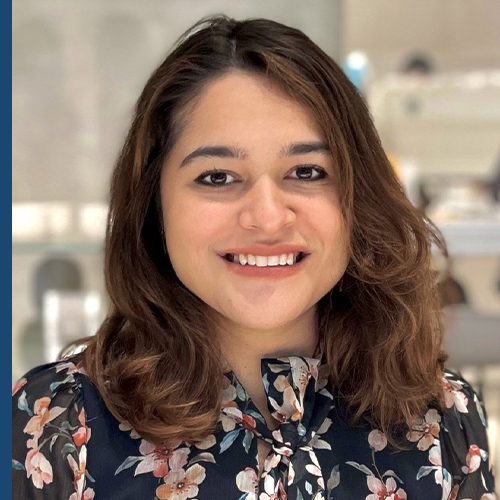 Work location:
Hong Kong SAR, China
Major: Environmental Engineering and Finance
University: The University of Hong Kong
Favorite breakfast food: Shakshuka
Top travel destination: Kyoto, Japan
Languages spoken: English, Hindi and some Italian
Favorite ice cream flavor: Mango and Ube (when I'm feeling adventurous)
Favorite coffee beverage: Cappuccino
Favorite book:
One Hundred Years of Solitude by Gabriel García Márquez
Favorite hobby: Painting with watercolors and experimenting with oil paints
Job in a nutshell: I am a developer in JPO International team that architects and supports our client facing platform for Private Bank. I am currently working on a product called ENGAGE, which aims to foster better collaboration between the investors and their clients by providing the necessary tools for them to craft and continuously shape the investment strategy together
Mishty Negi
---
Software Engineer, Wealth Management Technology
Mishty Negi, a software engineer associate at JPMorgan Chase, isn't one to brag. Ask her about her hobbies, and she'll tell you about her love for painting watercolors or will modestly mention her anime blog. What she probably won't say, however, is that she was awarded a scholarship in high school for being in the top one percent of students in India. She also probably won't say anything about her research in environmental biotechnology and genomics or the global technological news magazine she started when she was a student at the University of Hong Kong.
Modesty aside, Mishty's achievements speak for themselves, as do her undergraduate degrees in environmental engineering and finance and her master's in computer science. And they spoke volumes when JPMorgan Chase offered her an internship as a summer analyst and later hired her full-time.
"Even as an intern, I was exposed to an impressive breadth of learning opportunities both within my team and beyond, and I could see how invested JPMorgan Chase was in growing talent," she says. "That's why I decided that this is exactly where I wanted to be."
The only downside? There is no anime department at JPMorgan Chase – yet.
How would you explain your job to someone who doesn't know anything about finance?
I use technology to solve complex business problems. I'm currently working on a product that fosters better collaboration between investors and their clients by giving them the tools they need to craft and continuously shape their investment strategies. As you can imagine, COVID was part of the impetus for this, since it's harder for people to meet clients in person.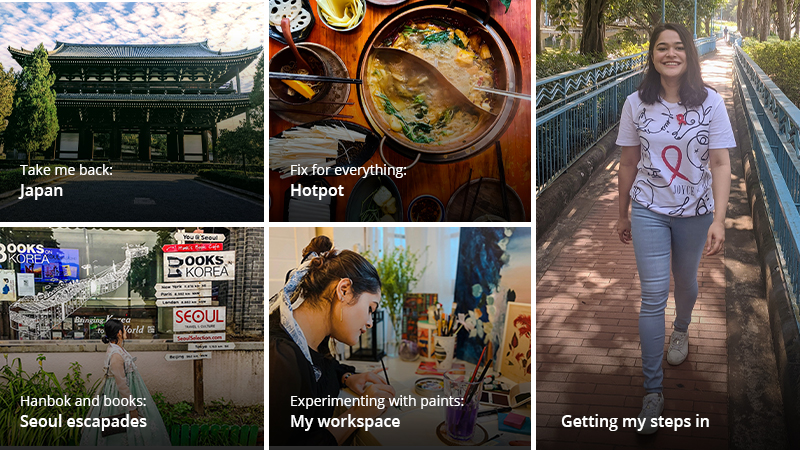 What convinced you to choose JPMorgan Chase?
The biggest consideration for me was the vast array of technologies and business problems that a software developer can experience at JPMorgan Chase. There are plenty of opportunities to hone your skills in diverse areas and grow your expertise. For instance, within a year of being with JPMorgan Chase, I could expand my focus beyond data science and engineering to becoming a full stack developer. Moreover, the company's strong commitment to tech modernization and innovation also opens avenues for working on state-of-the-art applications, and gives me the liberty to be creative. I get a lot of support and encouragement from the people around me, which further accelerates the pace at which I've been able to learn and grow.

When you came to work at JPMorgan Chase, what was your first impression?
I think one thing that made an impression on me almost immediately was that the communication flow was so horizontal. I mean, there is a hierarchy, for sure. People have titles or positions, but they do not limit you in terms of how much your opinion matters or the extent of responsibility you would like to assume. This facilitates exchange of ideas and creates a level playing field for growth. The way people interact at JPMorgan Chase really helps you become comfortable in your own skin, and that in turn brings out the best in you.
What is your favorite thing about interacting with your managers, co-workers or team?
I love that we have open communication, and we always welcome new ideas. Each member brings their own perspective and flavor into the conversation, and our team has fostered a culture of sharing and respecting different opinions.
What was the moment you knew you'd made the right decision to work at JPMorgan Chase?
I think there have been several moments, but most recently it was being nominated for JPMorgan Chase's fast track promotion, which aims at accelerating career progression for a few select technologists in the Software Engineering Program. That was a defining moment. Getting that kind of recognition for my efforts, and the opportunity to take on even more responsibility, definitely added to my sense of work satisfaction and encouraged me to challenge myself even further.
But there have been many other moments as well. An initiative that I've really enjoyed working on is JPMorgan Chase's Force for Good program, which connects technologists with nonprofits. It gives us the opportunity to partner with them on their digitalization journey. It's extremely rewarding to see that you are making a difference in the community with the skills that you've acquired, so that's also been a real highlight.
What do you think would surprise people about being a software engineer analyst at JPMorgan Chase?
That there are many other facets to the job besides just software development. There are interesting technical and business challenges to tackle, for which you aren't just implementing a solution but are also part of the product development right from its ideation phase. This means that you aren't only actively involved in the application's build and rollout, but your decisions help drive the direction of the product design.
What is one challenge you faced at work that really helped you grow?
Well, the pandemic has certainly posed unprecedented challenges for all of us. I joined JPMorgan Chase when COVID-19 was still relatively new, so we were onboarded virtually and were working from home for five months straight. At first, I'd think, "Well, things would be so much better in person. If I could meet my colleagues, it would be so much easier to solve issues." So that felt like a challenge in the beginning, especially because I was just starting out. But I decided that I could either be discouraged or I could look at working remotely as an opportunity to step outside my comfort zone and see what I could learn from it. My team and my manager were all very supportive, and we worked on finding out most efficient ways of interacting and delivering solutions. That really helped me set myself up as a new analyst in the firm.
If you could talk to your younger self about her job search—and, especially, about going to work at JPMorgan Chase—what advice would you give?
I'd tell myself to enjoy the process. Don't sweat the small stuff. Interviewing for a job is a learning experience, and if I could talk to my younger self, I'd remind her to go with the flow and not lose sight of the fact that these experiences are also opportunities for growth and reflection.
Of course, it's easy to get caught up in the stress of it all, especially in technology with its multiple coding languages and paradigms. But later, when I talked to my fellow technologists, I started to realize that nobody knows everything. And that's okay. In hindsight I'd want to take some of the pressure off myself and just enjoy the process.