Meet the technologists driving our business forward.
JPMorgan Chase invests over $11 billion every year in technology. We manage trillions in payments, trade and securities settlements every single day. With investments in innovation across cloud computing, payments, digital experiences and more, our global teams have access to the tools they need to build solutions that help our clients and customers meet the demands of a changing economy.
Join a webinar through your laptop, mobile device or tablet to learn about the latest Artificial Intelligence, Big Data, Blockchain, Cloud and Machine Learning technologies our tech teams use every day to propel customers, clients and businesses forward.
Our technologists will share their unique stories and perspectives about our culture, office environment and working with colleagues across the globe.
You'll also get a chance to get your questions answered in real time through our live Q&A.

Register now

Walk the path of a JPMorgan Chase Technologist
Wednesday, Oct 20th @ 9am ET | 2pm BST | 6:30pm IST | 9pm HKT/SGT
Webinars
View the webinar descriptions below and register now to attend. Upon successful registration, you'll receive a confirmation email and webinar details prior to the event date.

Walk the path of a JPMorgan Chase Technologist
Wednesday, Oct 20th @ 9am ET | 2pm BST | 6:30pm IST | 9pm HKT/SGT
Have you ever wondered what some of the diverse pathways of a JPMorgan Chase Technologist may be? Join our upcoming webinar to put yourself in their shoes and imagine how you can start your unique career journey with us. Our panelists will share their day-to-day life as a Technologist and reveal their interesting pathways into and at the firm.
We will also provide advice on how to sharpen your soft skills and technical skills, provide insights on how our employees receive continuous training and mentorship, and help you take charge today to grow and advance in your own career path.
Dive deeper into our Technology roles at JPMorgan Chase
Tuesday, August 24th, 2021
Curious to know what kind of Technology roles we offer at JPMorgan Chase? Join our upcoming webinar to hear our employees speak about their technology roles within the firm - from Data Science to Machine Learning & Artificial Intelligence to Quantum Algorithms. You'll get a glimpse of the vast world of technology and innovations we work on at the firm. Don't miss this chance to learn more and ask questions directly to our panelists.
The future of banking through blockchain at JPMorgan Chase
Thursday, August 5th, 2021
Gain insights into the world of blockchain at JPMorgan Chase. We will share interesting use cases of how we use blockchain technology at the firm, current trends in the industry, myths vs. reality as well as other related innovations, outcomes and why it's important to fail fast in the blockchain world through various methodologies
---
Keep in touch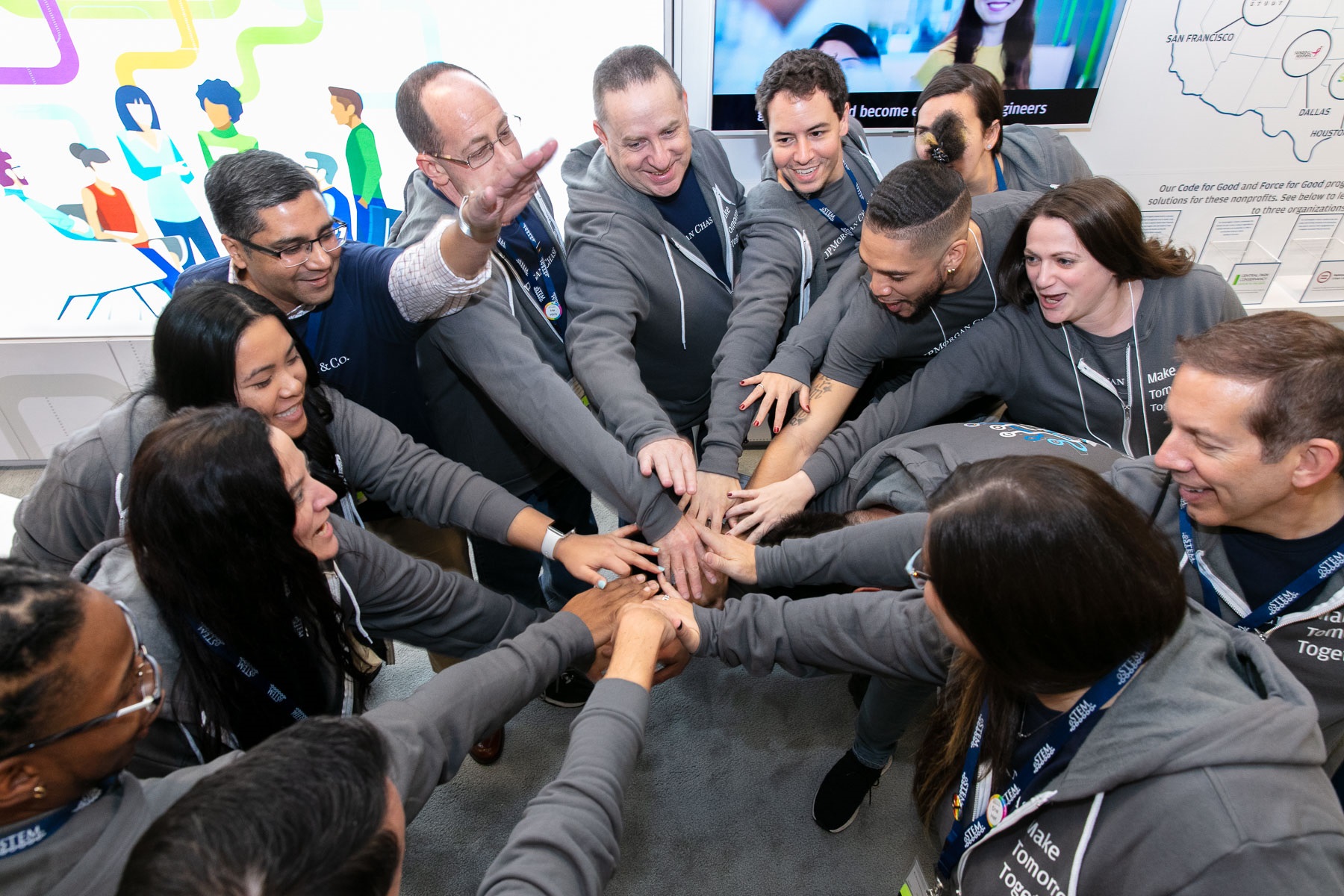 Keep in touch
Join our Talent Network to stay informed on news, events, opportunities and deadlines.